Transfer to sbu
Looking to transfer colleges for a better college experience? Wondering how to transfer colleges? Wondering if your college credits/scholarships/loans will transfer?
Transferring colleges can be overwhelming, so we make the process as easy and stress-free as possible.
The checklist below will help you navigate the transfer admission process. If you need any help along the way, don't hesitate to contact the admissions counselor for transfer recruitment, at (417) 328-1816 or toll-free at (800) 526-5859.
Transfer Student Admissions Process
SBU provided a smaller campus opportunity for me to get to know more people and form relationships. I felt at home at SBU because it's a great family atmosphere, and SBU made it easy to transfer there.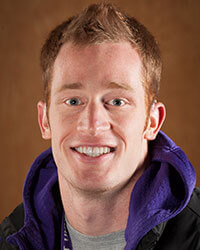 ---
Resources
Find your program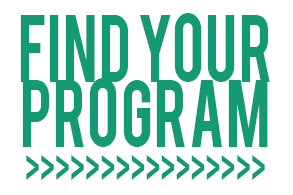 With more than 80 areas of academic study, SBU can help you pursue your personal and academic goals to set you up for a lifetime of success. Explore our programs and find the one that's best for you. You can search our academic programs list based on your interests or career goals.
Transfer Courses
SBU accepts college credits from community colleges and regionally accredited universities, and evaluates credit on a course-by-course basis. Your credits are then evaluated to cover Core, Major, or Elective credits, depending on your desired major at SBU.
Use our Course Transfer Equivalency Guide to get an idea of how your previous coursework may transfer into SBU.
Course Transfer Equivalency Guide
---
Transfer Process
It's easy to apply to SBU! As an incoming transfer student, use the checklist below to learn what steps you need to take for admission and enrollment at SBU. And remember — your admissions counselor is here to help you through the whole journey!
1) Apply online
Get the ball rolling by filling out our online application for undergraduate admission. And the best part — it's FREE!
2) Send Official Transcripts
Official transcripts must be received from each institution from which you have earned college credit.
admission requirements for college transfer students:
Transfer GPA of 2.00 or higher
Minimum of 12 college credits completed after high school graduation
3) visit campus
If you haven't already, make sure you schedule a visit to SBU! Visiting campus is the best way to discover how SBU can help you reach your goals and to see how you will find your place in our community.
During a campus visit at SBU, you can:
Meet with a faculty member in your subject area
Interact with current SBU students
Discuss your financial aid opportunities
And so much more!
4) File Your FAFSA
Submit the FAFSA (Free Application for Federal Student Aid) to qualify for state and federal grants, student loans and work study financial aid opportunities. SBU will use your FAFSA results to put together your own personalized financial aid package and your admissions counselor will work with you through each step of this process.
The recommended deadline for submitting the FAFSA is February 1.
5) submit enrollment deposit
Ready to officially join the SBU family? Send in your enrollment deposit to secure your spot in classes and housing!
6) Register for Welcome Week
Welcome Week is SBU's official New Student Orientation program, which takes place the week before classes begin each semester. Transfer students are encouraged to attend Welcome Week to help get acclimated to life at SBU prior to the start of classes.
Frequently asked questions
.