financial aid opportunities
The Office of Financial Aid at Southwest Baptist University is dedicated to providing you with the financial resources and advisement you need in order to pursue your goal of a Christian higher education.
We will work with you to provide comprehensive financial assistance that will meet your needs through a combination of university, federal, state and private aid resources.
Your admissions counselor is here to walk you through each step of the process, so don't hesitate to ask questions and let us know how we can help! Also, be sure to check out the SBU Estimator to calculate your estimated scholarships and cost.
SBU was an ideal place to develop my academic interests, an affordable price for a personalized education, and a Christian culture in which my faith was challenged and matured.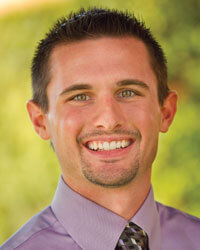 SBU Estimator

Use the SBU Estimator, our net price calculator tool, to get an idea of what costs and financial aid you can expect as an incoming student at SBU. This cost calculator will help you determine for which scholarships and financial aid you may qualify. You can also send your results to your admissions counselor and get follow-up communication to learn more about how we can partner with you to make SBU a valuable investment.
financial aid process
Apply for admission to SBU
Once you have been admitted to SBU, your admissions counselor will work with you to determine for which scholarships and financial aid you qualify
Submit the FAFSA (Free Application for Federal Student Aid)
Receive a tailored financial aid package for you from SBU
Talk with

your

admissions counselor

to understand your financial aid options, finalize your financial aid, and enroll in classes
Once you are admitted to SBU, you will receive an SBU email address and access to the MySBU Admitted Student Portal. You need to check your SBU email address often, even before you arrive on campus, for important information, especially related to the online process for approving and finalizing your financial aid award.