Cost calculator tool

The SBU Estimator net price calculator tool will help you get a better idea of what scholarships and financial aid you can expect to receive.
For me, SBU was a great value. The University offered me a very generous scholarship package and helped me qualify for federal financial aid as well. I would encourage prospective students to not just look at the price tag but really look into what it would actually cost because most students don't pay full price. And the quality of education you'll get at SBU, I believe, is second to none.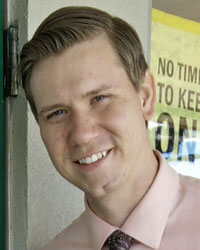 So that we may provide you with the most accurate information, please select the status (freshman or transfer) that best describes you.
At SBU, we are dedicated to working with you and your family through each step of the financial aid process. More than 98% of SBU students receive financial aid and we are committed to working with you to maximize the scholarships, grants, and financial aid available to you. Be sure to submit your FAFSA to receive any state and federal aid for which you may qualify. Learn more about the many generous scholarship opportunities available for SBU students. Don't forget to meet your admissions counselor who is here to answer any questions you may have! It's our privilege to help you become an SBU Bearcat!