BOLIVAR, Mo. – Southwest Baptist University's Dr. Jodi Meadows recently was selected as a presenter during the 53rd annual National Collegiate Honors Council conference in Boston, Mass.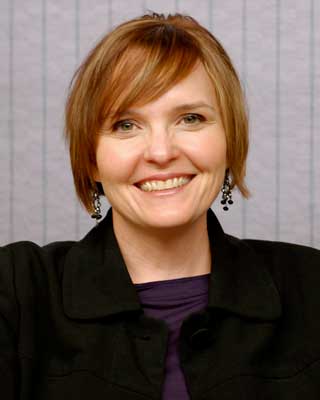 The conference, themed "Learning to Transgress," was inspired by Bell Hooks' 1994 essay collection "Teaching to Transgress: Education as the Practice of Freedom," where she explores the manner in which a critical consciousness can lead to liberatory practices in education, according to the NCHS website.
Meadows presented "Teaching Gifted Students: Models and Methods." The session explored constructs of giftedness, psychosocial issues related to giftedness, and best practices for teaching gifted students. Specific topics included Renzulli's "Three Ring Model of Giftedness," Dabrowski's "Theory of Positive Disintegration," particularly over excitabilities, socially prescribed and self-oriented perfectionism, and Mendaglio's concept of "Hitting the Wall."
Pedagogy practice was based on the NCHC Modes of Honors Learning and included examples of effective discussion models, assignments that facilitate self-reflection, and alternate forms of evaluation. Participants had the opportunity to reflect on their own experience with gifted students, as well as share examples of pedagogical models that have been effective in their experience.
"It was a privilege to be chosen to present at the National Collegiate Honors Council Conference," said Meadows, director of the Gordon and Judy Dutile Honors Program and assistant professor of university studies. "The conference provides a unique opportunity to meet with and learn from other honors leaders and scholars from across the country. I am grateful for the support that SBU provides that enables faculty to bring these enriching experiences back to campus."
Meadows also participated in a panel discussion titled "Creativity and Continuity in Honors."
The NCHC is a non-profit organization whose mission is to support and enhance the community of educational institutions, professionals and students who participate in collegiate honors education around the world. NCHC members total nearly 900 institutions from the United States and around the world.
SBU's Gordon and Judy Dutile Honors Program supports and challenges high-ability students by fostering fierce curiosity, intellectual humility, and holistic growth and achievement. SBU has had 164 students graduate as Dutile Scholars.
For more information about the Dutile Honors Program, contact Meadows at (417) 328-1460 or jmeadows@SBUniv.edu.
*Published: 11-27-18