Get Involved at SBU
College is more than just going to classes. At SBU, your learning extends beyond the classroom walls. The numerous clubs, organizations and campus life activities available to you as an SBU student emphasize fellowship, as well as character and leadership development.
Getting involved on campus helps you gain valuable experience and build friendships. SBU has provided opportunities that have helped me discover what I love.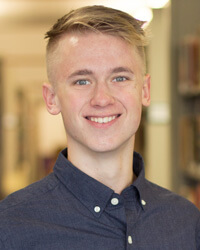 Campus Recreation
Stay active during your college years through exercise at SBU's state-of-the-art Wellness Center. Through the Intramural Sports program, you can participate in more than a dozen different competitive or non-competitive sports leagues.
Clubs and Organizations
Get involved and make the most of your time at SBU! From academic organizations to social awareness groups to student leadership organizations, you're sure to find something that fits your personality and interests!