BOLIVAR, Mo. — Southwest Baptist University conferred 220 undergraduate and 265 graduate degrees during two ceremonies Saturday, May 14, on the Bolivar campus. Another 149 degrees were conferred Thursday, May 12, in Springfield to graduates of the Mercy College of Nursing and Health Sciences of SBU.

Life Beautiful Awards
The 2016 recipients of the Life Beautiful Award are Jenna Durnell of Harwood, Mo., and Reed Dressler of Bolivar, Mo.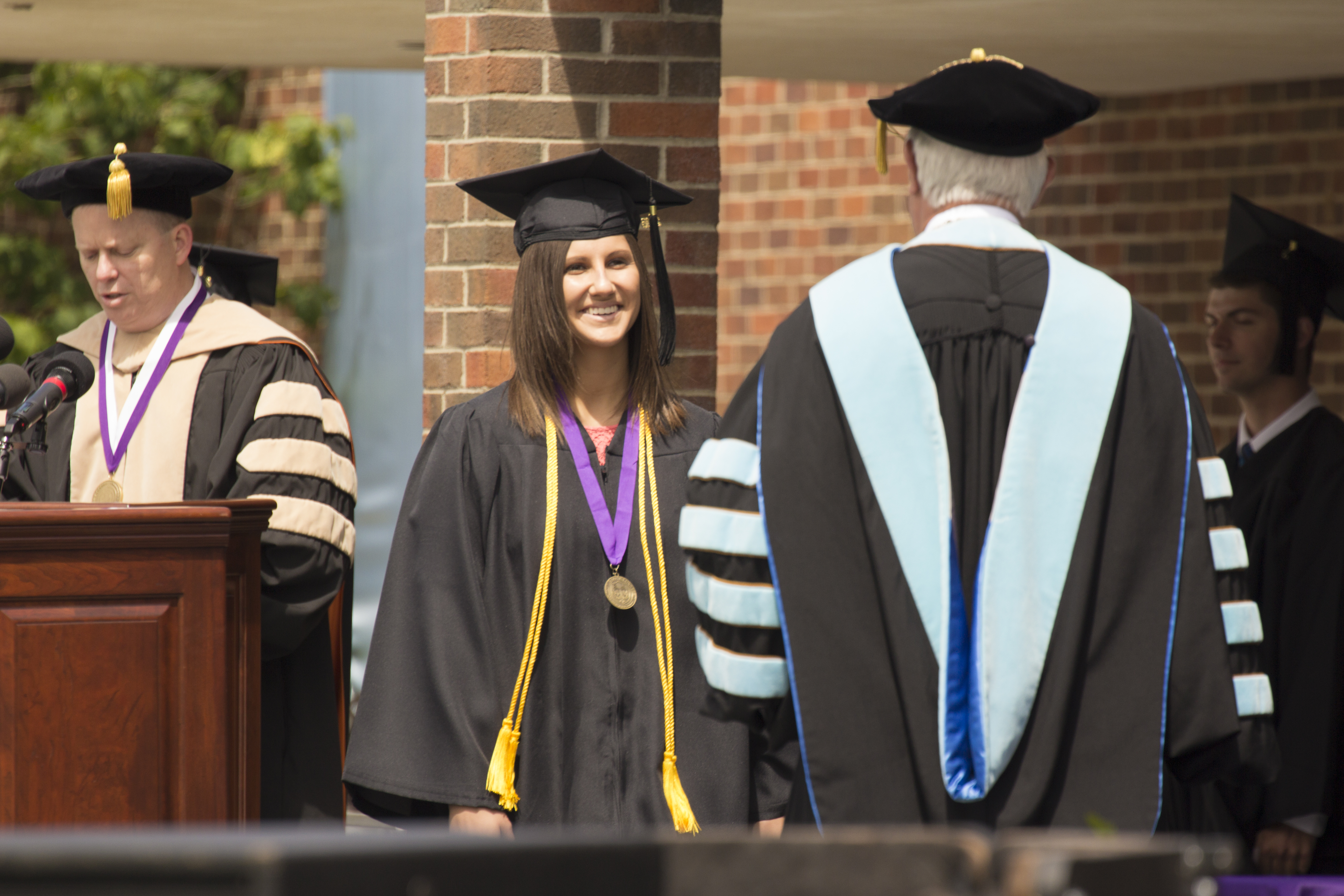 Durnell graduated with a degree in accounting and information assurance and has received multiple awards at SBU, including the Robert W. Plaster College of Business and Computer Sciences 2016 Psalm 15 award and 2016 Outstanding Senior, as well as Outstanding Graduate from the Department of Accounting. She is a graduate of the Gordon and Judy Dutile Honors program and has served as an SBU Ambassador, among other accomplishments.

"Although Jenna is one of the most devoted and highest-achieving students we have ever had in the SBU accounting program, she has consistently done this with humility and thinking of the other students and faculty," SBU President Dr. C. Pat Taylor read from a nomination letter. "Jenna has continuously lived out SBU's servant leadership and our college's Psalm 15 characteristics."

She is the daughter of Mike and Suzan Durnell of Harwood, Mo.

Dressler graduated with a degree in religion and philosophy. He was awarded the 2016 Outstanding Graduate for the Redford College of Theology and Ministry and has been recognized by Who's Who Among Students in American Colleges and Universities. He is vice president of the SBU Collegiate Forensics and Debate team.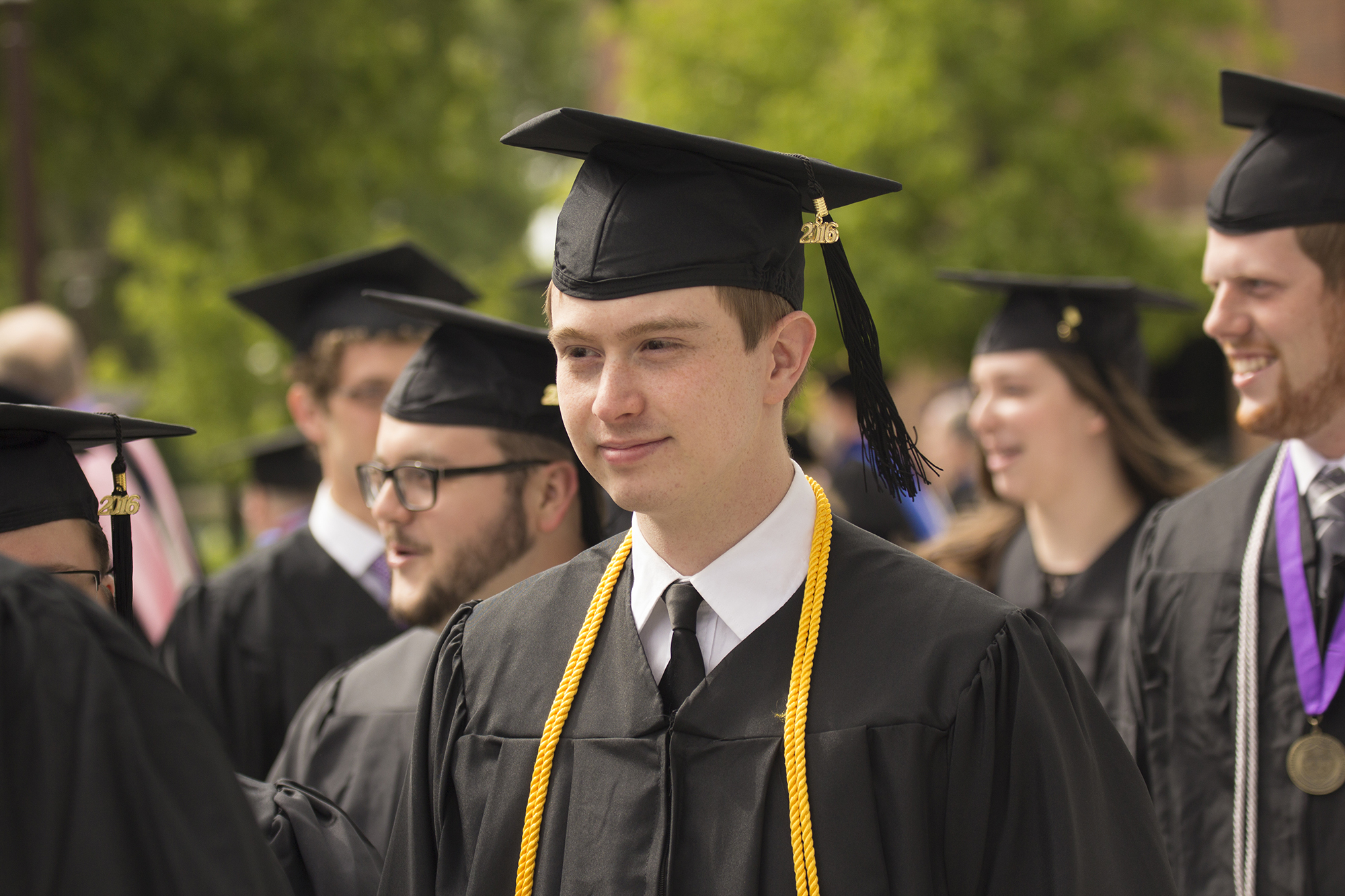 "Reed is one of the most outstanding students at SBU. He is a bright young scholar who has excelled both in the classroom and on the debate team," states a nomination letter. "He has been involved in many campus organizations and activities throughout his time at SBU, most prominently on the debate team, where he has served as a leader and mentor for others on the team."

He is the son of Howard and Gwendolyn Dressler of Bolivar.

The Life Beautiful Award was established in 1937 by Rosalee Mills Appleby, a career missionary to Brazil. This award is given annually to an outstanding man and woman in the Southwest Baptist University spring graduating class. These individuals have demonstrated by their scholarship and character that they are living a "life beautiful." The faculty selects the recipients, whose identities remain confidential until commencement.

Orien B. Hendrex Award
Stacy Soden, instructor of health sciences and chair of health sciences for the Mercy College of Nursing and Health Sciences of SBU in Springfield, received the Orien B. Hendrex Distinguished Teacher Award.

The award is presented annually to a faculty member who has been judged by the previous three years' graduating classes to be outstanding in both teaching ability and personal guidance. The SBU Board of Trustees designated this award in memory of Hendrex, a former academic dean.

Senior speaker and musicians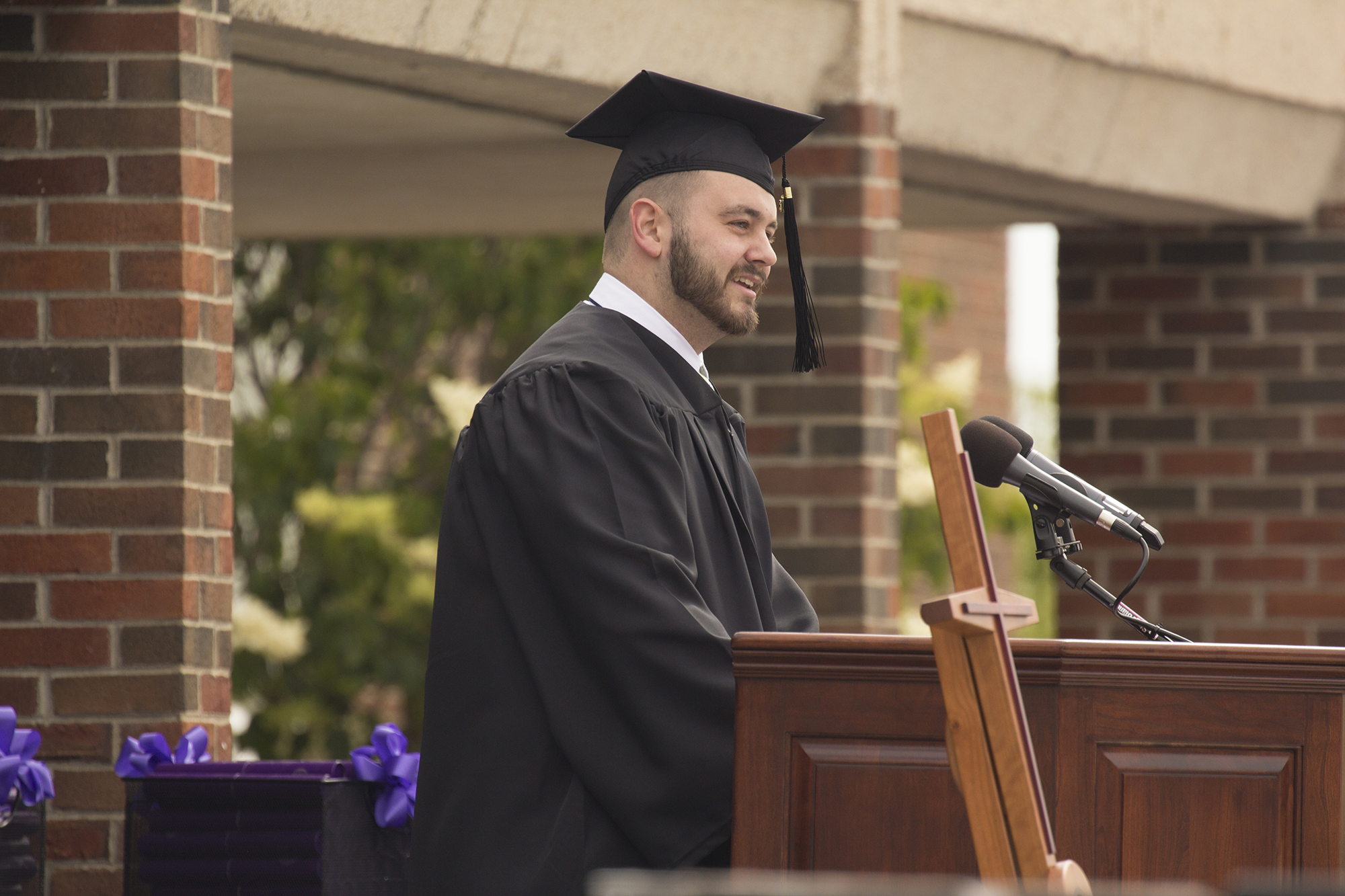 Senior Richard Young Jr., who graduated with a double major in religion and philosophy and communication, encouraged his classmates to embrace the risks that are necessary in life.

"The more risks you take, the more outside your comfort zone you will find yourself," he said while delivering the Bob R. Derryberry Senior Address. "Your comfort zone will widen and what used to be frightening and unknown will be normal and confident. Risks are necessary and what make us human. We took risks in coming to SBU; now let's take the risks that make us succeed. You have to look for it. You have to look for those risks and take them."

Jared Pollard, who graduated with a degree in church music, and Jared Dietz, who graduated with a degree in Biblical studies, performed "Keep Your Eyes Open" by Needtobreathe for the senior music.

Retirement recognitions
Faculty members Dr. Ronda Credille and Dr. John Wheeler were recognized for their retirements from SBU. Dr. Credille is a professor of business administration and former chair of the Department of Business Administration. She started teaching at SBU in 1990. Dr. Wheeler is a professor in the Department of Education. He has taught at SBU since 1983.

Commencement speakers
During the Bolivar undergraduate ceremony, the Rev. Billy Russell, senior pastor of First Baptist Church, Bolivar, reminded graduates that they will never be alone because the Lord will constantly be watching over them.

"The steps you take today away from your alma mater are history in the making," he said. "As you take steps away from these hallowed halls, from this sacred ground, to make history as you go, I want to remind you of a few promises from our heavenly Father.

"God is going to put great people of faith in your life. He is going to make sure that through the known and the unknown you can know that He is with you. The Lord will keep you from all harm. He will watch over your life."

Russell reminded graduates that God is ever vigilant and always present.

"I send you today knowing that you have help," he said. "You can go boldly, you can go humbly, you can go because your God walks humbly with you, and that's the good news that I wanted to share with each of you. This is my blessing to you today: The Lord watch over your coming and going, both now and forevermore. Amen."

During the graduate ceremony, Dr. Katherine Tackett, assistant superintendent of schools at Carl Junction R-1 School District, encouraged graduates to approach leadership through servant leadership, well-balanced leadership and responsible leadership.

"Regardless of where you are in life, I encourage you to be responsible to God and to accept responsibility and let God lead you for His purpose," she said. "Be a leader that strives to serve others; make it a priority to focus not only on your job but on your faith and your family, as well; and remember that God gave you the opportunity and you are now charged with the responsibility of serving Him while serving others."