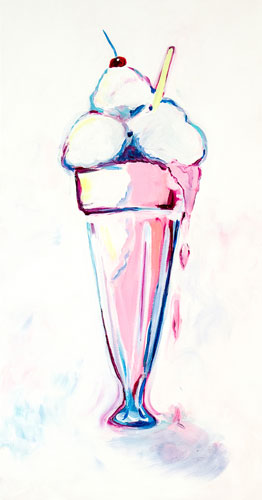 BOLIVAR, Mo. – Southwest Baptist University senior art students will have their work displayed May 8-12 at the Driskill Art Gallery on the Bolivar campus, in the final of three senior shows to wrap up the spring semester.
The featured artists are Natalie O'Keefe and Brooke Bramwell. O'Keefe, from Granite City, Ill., is a studio art major, and Bramwell, from Nixa, is an art education major.
A reception for the artists will be from 6-8 p.m., Tuesday, May 9, in front of the gallery.
For more information about the show, contact Dawn Katzer, instructor of art, at (417) 328-1651 or dkatzer@SBUniv.edu.
(Artwork by: Natalie O'Keefe)