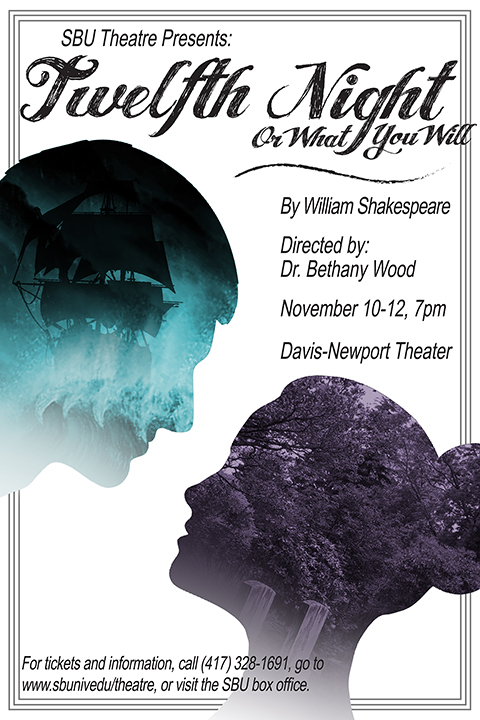 BOLIVAR, Mo. — Southwest Baptist University Theatre is presenting William Shakespeare's "Twelfth Night, or What You Will" at 7 p.m. Nov. 10-12 in the Davis-Newport Theatre on the Bolivar campus.
Directed by Dr. Bethany Wood, assistant professor of communication-theatre, Shakespeare's classic enthralls audiences with the tale of Viola, stranded on the shores of Illyria after a shipwreck that claims the life of her brother – or so she believes. Disguising herself as a boy, Viola works to support herself while she negotiates the intrigues of Illyrian love and politics, including the Count Orsino's unrequited suit to the lovely Olivia. The comic antics of Feste, Maria and Sir Toby enliven her plight in a tale that engages with themes of loss, love, friendship, power and mistaken identity.
Friday's performance will be a benefit performance with all proceeds from that evening going to the Florian Toma Theatre Scholarship. Donations for the scholarship will be accepted that night, as well.
Tickets are $8 each for general admission and can be purchased at the SBU Theater Box Office from 1-5 p.m., Monday-Thursday, online, or by phone (417) 328-1691.
For information about the performance, contact SBU Theatre at (417) 328-1699 or www.SBUniv.edu/theatre.