BOLIVAR, Mo. — The Southwest Baptist University Theatre program will present "The Importance of Being Earnest," by Oscar Wilde, at 7 p.m. Nov. 8-10 in the Davis-Newport Theater on the Bolivar campus.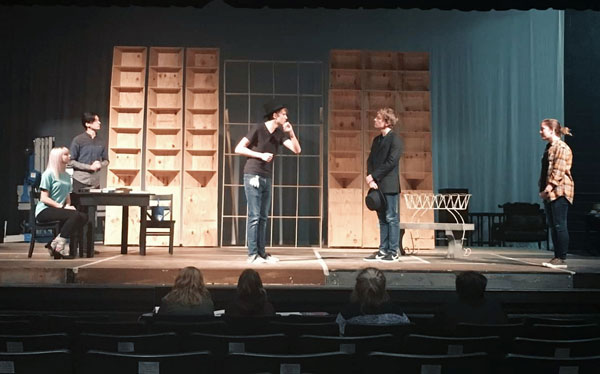 Bursting with wordplay and ridiculous situations, this "trivial comedy for serious people" tells the story of two wealthy bachelors, Jack Worthing and Algernon Moncrieff, who live secret, double lives under the alter ego "Earnest." Confusion and craziness ensue when each of the men fall in love with two eligible ladies and must be granted permission to marry from the intimidating Lady Bracknell.
"'Earnest' is a classic, beloved English comedy that is still one of the most hilarious pieces of theatre ever written," said Dr. Bethany Wood, production director and assistant professor of theatre at SBU.
Tickets for the production can be purchased in person at the box office (located inside the Jester Learning and Performance Center), online at sbuniv.edu/theatre, or by calling (417) 328-1691.
For more information check out SBU Theatre's web page sbuniv.edu/theatre, SBU Theatre on Facebook (@sbutheatre), or call (417) 328-1691.
*Posted: 11-2-18