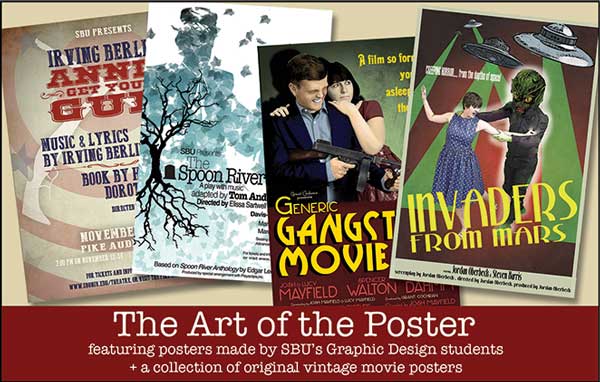 BOLIVAR, Mo. — Southwest Baptist University will host a graphic art show from Feb. 20 through March 10 at the Driskill Art Gallery on the Bolivar campus.
The exhibit, titled "Art of the Poster," will feature posters created by graphic design students in SBU's commercial art program. The student-made posters range from self-portrait cinema-style designs to posters that have been used in the promotion of campus theatre productions.
Also on display will be a collection of vintage movie posters of movies that were made from 1927 to present day.
A reception for the show will be from 5-6:30 p.m., Thursday, Feb. 23, in the front of the gallery, located in the Jester Learning and Performing Center.
For more information about the show or the SBU art program, contact Dawn Katzer at 417-328-1651 or dkatzer@SBUniv.edu.