BOLIVAR, Mo. — Southwest Baptist University Director of Safety and Security Mark Grabowski has been appointed as the 2017 assistant regional vice president for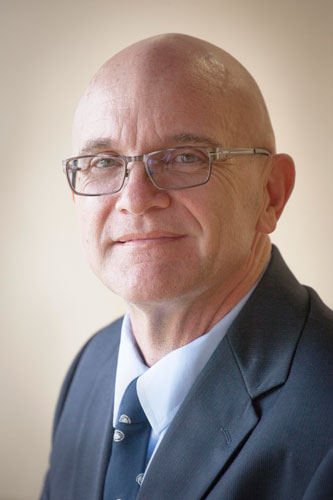 ASIS International, the leading organization for security professionals.
ASIS International has more than 38,000 members worldwide, representing all facets of the security profession.
"I am honored to serve in this role," Grabowski said. "ASIS International is an organization that strives to advance the security profession. It is fulfilling to get to serve fellow security professionals in a regional capacity. Additionally, it is great to serve in an organization like SBU that encourages me to develop as a professional."
Grabowski will serve Missouri and Kansas, and has served as the chair of the ASIS Ozarks Chapter the last two years. He will assist the regional vice president, who is based in Kansas City. Grabowski's responsibilities are to encourage and be a resource for the smaller chapters, like the Ozarks.
Grabowski has served as the director of safety and security at SBU since 1991. He has obtained various professional certifications, including Certified Protection Professional from ASIS International, Certified Protection Officer from the International Foundation for Protection Officers and Certified Safety and Health Specialist from the National Safety Council.