Bolivar, Mo. – Southwest B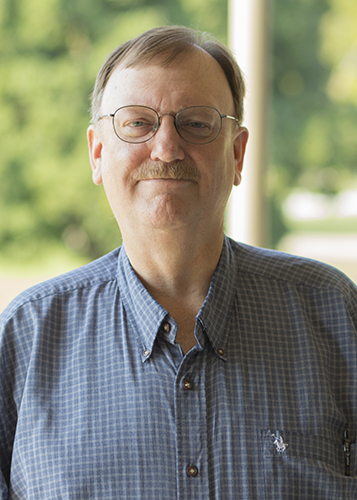 aptist University's Dr. Bob Glasgow, professor of mathematics, recently presented at the 2017 "Solving the STEM Puzzle" Interface A and B conferences at Tan-Tar-A Resort in Osage Beach.
Glasgow presented three sessions titled "Mad about Mean, Median, Mode, and M.A.D."
"The sessions were designed to help teachers, especially those in grades 6-8, teach statistical topics related to variability, which are relatively new topics that have been included in those grades by the new Missouri Learning Standards," Glasgow said.
"The session focused on the use of visual representations to explore concepts of mean, median, mode and mean absolute deviation (M.A.D.) and what they tell us about variability."
The Interface conferences are annual events sponsored by the Missouri Department of Elementary and Secondary Education to provide professional development for teachers in mathematics and science. Interface A is for teachers of grades K-6 and B is for teachers of grades 7-12. Approximately 100 teachers attended the sessions.