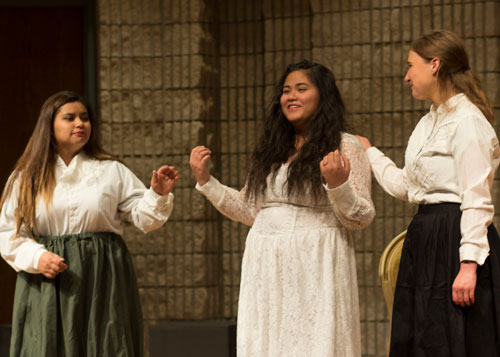 BOLIVAR, Mo. – Southwest Baptist University's Opera Theatre will present scenes from a variety of Gilbert and Sullivan operettas, musical theatre and opera works at 3 p.m. Sunday, Nov. 11, in Meyer Recital Hall of Casebolt Music Center on the Bolivar campus.
Directed by Dr. Robin Smith, assistant professor of music at SBU, and accompanied by Dr. David Giles, the production will include musical selections from "The Mikado," "The Gondoliers," "My Fair Lady," "The Producers," "Into the Woods," "Les misérables" and "Hansel and Gretel." All scenes will be sung in English.
The performance is free and open to the public.
For more information, contact SBU's Department of Music at (417) 328-1644.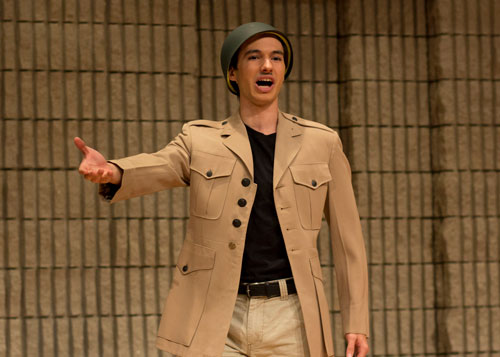 -----------------------------------
Photo 1: In Gilbert and Sullivan's "The Mikado," Yum-Yum (Hollie Farmer-center) is joined by her friends (Rachel Farmer-left and Hayley Hershenson-right) as they help prepare her for her wedding day.
Photo 2: From "The Producers," Franz Liebkind (Joel Walley) is demonstrating how to sing his comical ballad.
*Published: 11-6-18