BOLIVAR, Mo. – Homecoming festivities at Southwest Baptist University will begin with Honors Chapel at 10 a.m. Friday, Sept. 28, in Pike Auditorium, when five alumni will be recognized for living lives of service.
Alumni Life Service Awards
Inspired by the Life Beautiful Award presented each year to one male and one female graduate, President John Dowdy suggested to the Southwest Baptist College Board of Trustees in 1955 that the Life Service Award be given annually to graduates whose lives have exemplified the principles which are upheld at Southwest. The award is the highest recognition that the University can bestow upon an alumnus or alumna. This year's recipients include: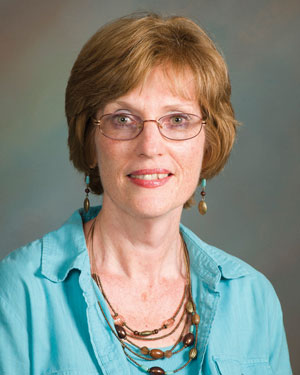 Kathy Arnett '78: Kathy Arnett served as an IMB missionary for 31 years in West Africa and passed away on March 14, while serving in the Democratic Republic of Congo. She spent the majority of her time witnessing to Africans and building relationships with people.
"As her missionary daughters, we were afforded an incredible opportunity to see first-hand the servitude of our mom," wrote Bevin Arnett Wyrick and Jillian Arnett Cavness '09, '12. "On her behalf, we thank you, for honoring Kathy's legacy in this touching way. We pray you join us in being inspired by her life story, to pursue God's calling courageously, missionally, and selflessly."
Arnett participated in traveling revival teams and Chorale, and played piano for events, while a student at SBU. Her late husband, Randy, who also passed away on March 14, was a Life Service Award recipient in 2007.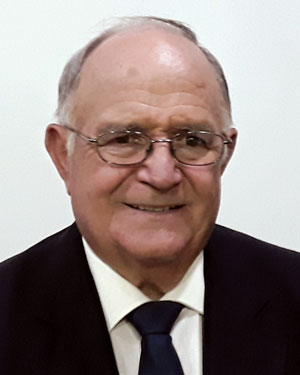 Daniel Duckworth '79: Daniel Duckworth has been pastor of Rocky Mount Southern Baptist Church for 41 years. In 1997, he established Visions Unlimited food pantry, a Social Ministry of Rocky Mount SBC, a ministry that still assists those in need today. He continues to work with The Food Bank of Northeast and Central Missouri.
"Thank you, SBU, for professors who instruct, challenge, and encourage students in preparation for this walk of service by showing what a dedicated life is like and how it can be faced with challenges yet blessed with more victories," Duckworth wrote. "Without the help of God and the leadership of SBU, none of the above would have been achieved."
Duckworth has held several roles in the Miller County Baptist Association, including moderator from 2001-2003. He and his wife, Marylin, have two adult daughters, Rebecca Jane Jackson and Rachel Jean Roark.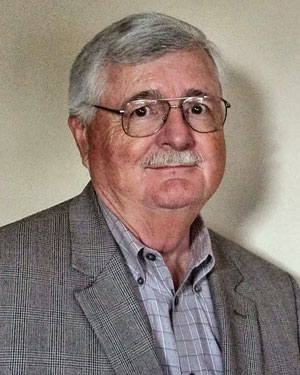 John Murphy '70: John Murphy has worked as a chaplain at Saint Luke's East Hospital since 2006 and has worked as a director and missionary for the International Mission Board of the Southern Baptist Convention.
"It is very satisfying to be a Life Service Award recipient, and I express my gratitude," Murphy wrote. "But, I also recognize that without any influence from me, opportunities for service have appeared no matter where I have lived, and no matter what circumstances prevailed."
Murphy and his wife, Sherry, attend North Heartland Community Church in Kansas City, where he serves as a deacon, music minister and education minister. The couple has two daughters, Lesley Boulton '94 and Audrey Reyes.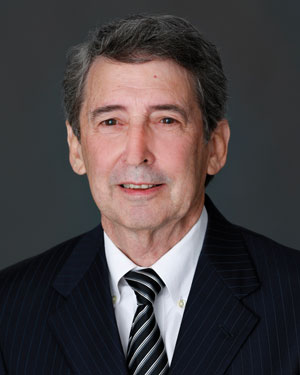 John Rush '61: John Rush is retired after working in a variety of capacities for the United Way over the span of 42 years, including serving as president and CEO of United Way of the Ozarks in Springfield.
"In 1961, it never occurred to me that I would be given an award representing the highest honor the University could bestow upon its alumni," Rush wrote. "It is an honor I accept acknowledging that no honor so great can be achieved without the involvement of literally hundreds of people who formed a team around every project of significance in community problem solving."
Rush and his wife, Sandra, a Miss Southwest winner, attend First and Calvary Presbyterian Church in Springfield, where he is an elder and deacon. He also teaches Sunday school. The couple has three children: Penni Adams, Paige Folger and John Rush.
Edwin Lightfoot Distinguished Alumni Award
The Alumni Association presents the Edwin Lightfoot Distinguished Alumni Award annually to an alumnus or alumna who demonstrates the ideals personified by the late Edwin Lightfoot '40. The award criteria include alumni leadership in the University, dedication to the education and welfare of youth, and demonstrated support for SBU.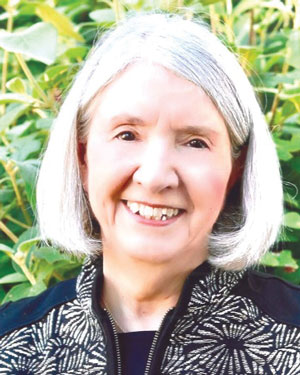 Carolyn Swinfard Hampel '61,'74: Carolyn Swinfard Hampel retired from St. Lukes' Hospital, where she worked for 10 years as a medical technologist – a calling she had since she was 14 years old. During her career, she was instrumental in the development of the safety syringe and needle shields.
"SBU will always have a special place in my heart," Hampel wrote. "I have been honored not only by this award, but by being a part of establishing the Judy Taylor Therapy Garden. The garden will not only be a comfort to the physical therapy patients and a tribute to Judy Taylor, but it is a certified and registered Monarch Waystation and a pollinator garden to support God's plan for butterflies, bees and birds."
Hampel, who also was part of the development of a self-study booklet and nationally acclaimed video program, is a member of First Baptist Church of Wildwood, where she attends with her husband, Joseph. They have one daughter, Kimberly Bertel, and two grandchildren.
For more information and listing of events for SBU Homecoming, go to advance.SBUniv.edu/Homecoming or contact the Office of Alumni Engagement at (417) 328-1806.
*Published: 9-25-18