The Southwest Baptist University Theatre program will host guest speaker Dr. Henry Bial, director of the School of the Arts and associate dean of the College of Liberal Arts and Sciences at the University of Kansas, at 7 p.m. Monday, April 25, in room 240 in the Jester Learning and Performance Center on the SBU campus.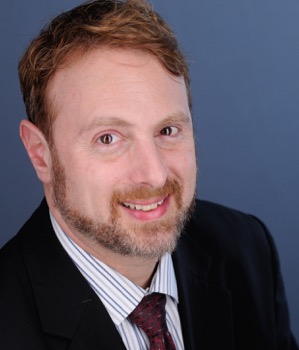 Bial will discuss his book "Playing God: The Bible on the Broadway Stage." He will examine the depiction of Biblical subjects in a range of Broadway plays, such as "Ben-Hur," "Godspell" and "Jesus Christ Superstar."
"Dr. Bial's look at the Old and New Testaments on stage is fascinating to anyone interested in portrayals of Christianity in mainstream media today," said Dr. Bethany Wood, assistant professor of theatre.
Bial's research and teaching specialties include performance theory, religious performance, Jewish popular culture and theatre historiography. He holds a Ph.D. in performance studies from New York University and a bachelor of arts in folklore and mythology from Harvard University. He has worked in a variety of capacities in university and professional theatres in New York, Kansas City, Boston, Minneapolis and Albuquerque. He is also immediate past president of the Association for Theatre in Higher Education.
The event is free and open to the general public. For more information, contact Wood at (417) 328-1688 or bwood@SBUniv.edu.