BOLIVAR, Mo. – Southwest Baptist University's Dr. Benny Fong, assistant professor of graduate education and statistics, recently presented at the International Christian Educator Conference (ICEC) in Kuala Lumpur, Malaysia.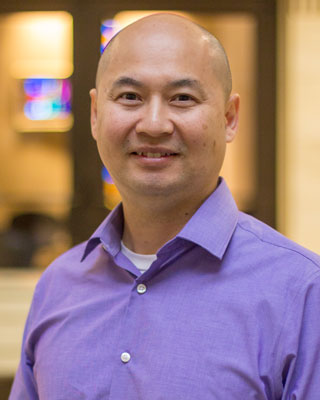 Fong presented his study's findings at a workshop at the conference, hosted by Association of Christian Schools International, on Nov. 21-24. Attendees included superintendents, divisional principals and other school administrators.
He also participated in a pre-conference session with other Christian educators and professors to dialogue on partnership opportunities between Christian universities in America and international Christian schools in Asia.
Fong's workshop, titled "Factors Influencing Retention of Gen Y and Non-Gen Y Teachers Working at International Schools in Asia," discussed various factors contributing to teacher retention for educators working overseas. While there are many reasons for teachers to stay, Fong's quantitative research showed that for Gen Y teachers, communication between leadership is the largest factor. Supervision and nature of the work are the largest factors pertaining to non-Gen Y teachers.
"International Christian schools serve a vital area for full-time Christian families working overseas," Fong said. "These schools also serve expats and nationals that may not have had opportunities to hear and experience the Gospel. At the core, Christian schools need high-quality educators just like public and private schools in the United States.
"As a Christian educator that worked overseas for many years, I empathize with the challenges and rewards of operating international Christian schools. Throughout this conference, I was able to provide encouragement and insight to like-minded Christian workers as they serve our full-time workers overseas."
*Published: 12-19-18