BOLIVAR, Mo. – Southwest Baptist University's Dr. Tim DeClue, chair of the department of computer and information sciences, recently collaborated with Maranda Provance, director of engineering at Mostly Serious Software, on a paper that will be published this spring.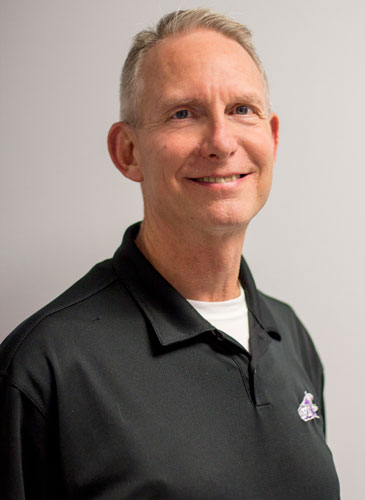 The team's paper, which is titled "Predicting Digital Success: Identifying Computer Science Talent in K-12 Students," will be published in the May 2018 issue of the "Journal of Computing Sciences in Colleges (JCSC)," and presented digitally in the Association for Computing Machinery (ACM) Digital Library.
DeClue will present their work at the Central Plains Regional meeting of the Consortium for Computing Sciences in Colleges (CCSC-CP) in April.
"It is an honor and a blessing to have your work recognized," said DeClue, "and I am grateful for the writing and unique industry insight Ms. Provance provided in the paper."
The paper addresses the U.S. talent shortage in computer science which negatively affects economic growth, fuels controversial H1-B visa policies and limits the ability to guard against industrial and defense-related cyber-attacks.
DeClue and Provance assert that there is a triad of abilities identifiable as early as middle school, which can identify a predisposition to success in computer science and related fields. Use of the triad by guidance counselors and others, who influence career path decisions, will help identify and encourage more K-12 students to pursue computing-related educational experiences, ultimately addressing the talent shortage by increasing the supply of computing professionals.
The JCSC is a publication of the Consortium for Computing Sciences in Colleges, an endorsed society of the ACM, which is the world's largest and oldest association for computing professionals. According to the ACM, the Digital Library is the leading digital library of computer science literature, world-class publications and online books.
SBU's Department of Computer and Information Sciences has garnered multiple national awards in recent years and is housed in the nationally ranked SBU Robert W. Plaster College of Business and Computer Science.
For more information about SBU's CIS department, contact DeClue at (417) 328-1704 or tdeclue@SBUniv.edu.
*Published: 1-15-18