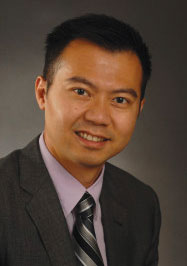 BOLIVAR, Mo. – The SBU Community Concert Series continues with a piano recital presented by Brian Keng-Lun Hsu at 7:30 p.m., Thursday, Feb. 14 in Meyer Recital Hall on the Bolivar campus of Southwest Baptist University.
Hsu will be performing works by Petri and Bach, Czerny, Albéniz and Brahms. The Brahms selection is his 'Piano Sonata No. 3' – one of the great monumental piano sonatas of the Romantic Era.
Hsu has enjoyed an active teaching and performing career since his debut with the Philadelphia Orchestra as a teenager. His debut solo album, "A Night at the Opera," was released in 2018. He earned degrees from The Juilliard School, Yale and the University of Michigan. His is an assistant professor of piano and keyboard coordinator at Loyola University-New Orleans.
The public is invited to attend this free recital and is encouraged to attend a reception in the Meyer Recital Hall lobby after the performance, as well as support SBU Music students through donations for music scholarships.
The William and Kathy Brown Guest Artist Series will present Duo MemDi (Igor Kalnin and Rochelle Sennet) in concert on April 26, 2019, to round out the Spring performances.
For more information about the concert series, contact Dr. Robert Carney, associate professor of music at SBU, at (417) 328-1644 or rcarney@SBUniv.edu.
*Published: 2-4-19