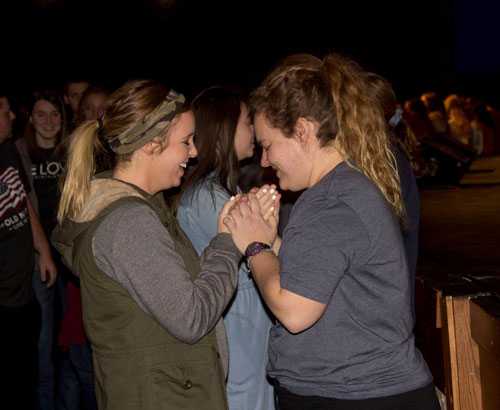 BOLIVAR, Mo. – The Center for Global Connections (CGC) at Southwest Baptist University kicked off Global Connections Week during Chapel service Feb. 26, by sharing global trip opportunities for 2019-2020.
In addition, the CGC announced teams that will be serving weekly in local missions, such as House of Hope, Exodus Ministries, Parkview Healthcare Facility and other local ministries throughout the 2019-2020 academic year. During WinterFest 2020, eight teams are scheduled to be sent to Zimbabwe, Lesotho, Guatemala and other locations around the world.
As part of Global Connections Week, the CGC also hosted Global Fest, which gives students an opportunity to visit with mission trip leaders and experience a taste of culture from the global trips.
Global Connections Week concluded on Wednesday, March 6 as students were commissioned for Spring Break global trips. Team members were prayed over by their peers, faculty and staff.
"Getting prayed for during Commissioning Chapel made me and my team feel prepared to go out and be confident about our mission," said Aaron Canfield, a junior going to serve in Baja.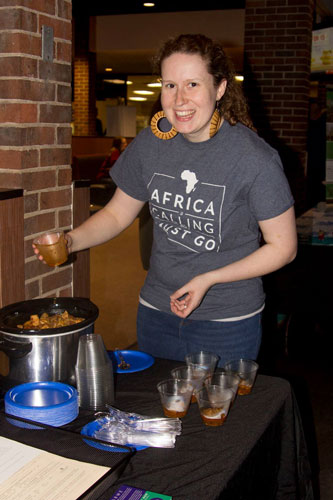 Over the past five years, the CGC has sent out more than 138 global trips. The CGC is one of the largest short-term volunteer programs in the United States.
For more information about the CGC, contact Diana Gallamore at (417) 328-1905 or dgallamore@SBUniv.edu.
PHOTO 1: Katelyn Brantingham and Tali Rose pray during the commissioning service for Spring Break global trips.
PHOTO 2: Julie Mpofu serves "gango," a Zimbabwean dish of meat and vegetables, to students during CGC's Global Fest event.
*Published: 3-14-19