BOLIVAR, Mo. — Southwest Baptist University and Drury University are teaming up and shooting for the $500,000 fundraising benchmark in the fifth and final Bank of Bolivar CatFight Giving Challenge, through which the universities compete to raise money for their annual funds.
To date, the two universities have raised a combined $350,051.50 for their annual funds, with SBU raising $166,761 to Drury's $183,290.50. Last year, SBU raised $108,956, the most in SBU's history of the challenge.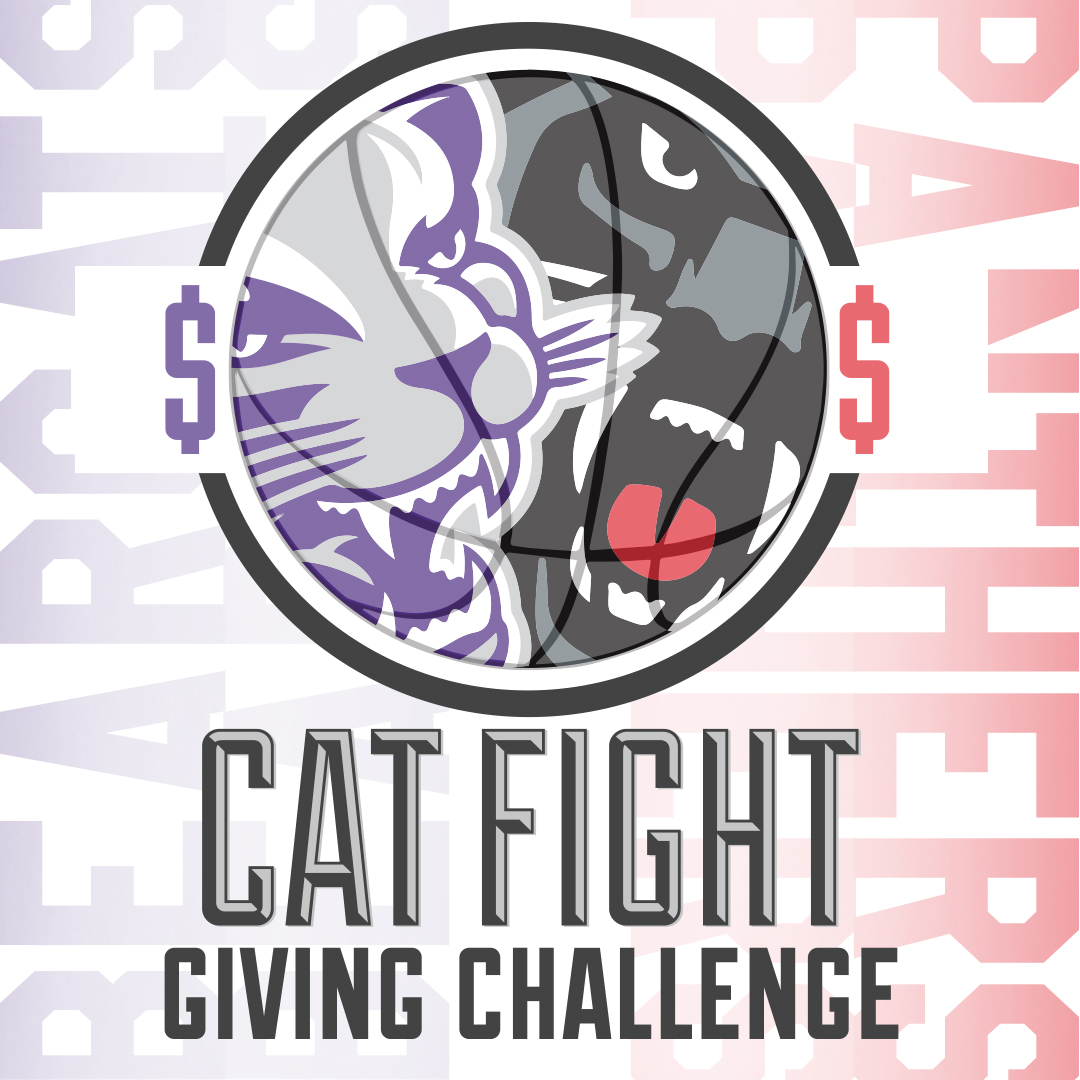 The fundraising contest, which debuted in 2014, coincides with the universities' on-court rivalry in the Bank of Bolivar CatFight on Highway 13 basketball doubleheader Tuesday, Nov. 13. The SBU women will take the court against Drury at 5:45 p.m., followed by the men's game at 7:45 p.m. at Drury's O'Reilly Family Event Center in Springfield. And though the giving challenge concludes this year, the on-court series will continue as SBU joins Drury in the Great Lakes Valley Conference in 2019.
The giving challenge begins Thursday, Sept. 27 and concludes at the end of halftime of the men's game on Nov. 13. All donations must be received by the universities before halftime of the men's game in order to be counted for the competition. The winner of the challenge will be announced during the second half of the men's game.
For the third year, the Bank of Bolivar has sweetened the contest by pledging $2,500 to the winning school of the giving challenge and $500 to the runner-up.
"We are excited about this grand finale giving challenge and how it benefits student scholarships for both universities," said Dr. Brad Johnson, SBU's vice president for university relations. "We are particularly grateful to the Bank of Bolivar for their generous support of this giving challenge.
"Our Bearcat nation always rises to the challenge, and I anticipate this competition will be no different. We are thankful for the many SBU alumni and friends who faithfully champion the work and mission of Southwest Baptist University."
Money raised by SBU will go to the university's annual scholarship fund, which provides scholarships to SBU students to help make a Christ-centered education an affordable reality.
Donations may be made by mail to the SBU Office of University Relations, 1600 University Ave., Bolivar, Mo., 65613; by phone at (417) 328-1804, or in person. Alumni, friends and students of the university are encouraged to make a donation, participate in the excitement via social media and challenge other alumni, friends and students to donate.
For CatFight information, contact Johnson at (417) 328-1805 or bjohnson@SBUniv.edu.
*Published: 9-27-18