State Board of Nursing grants initial approval for new nursing program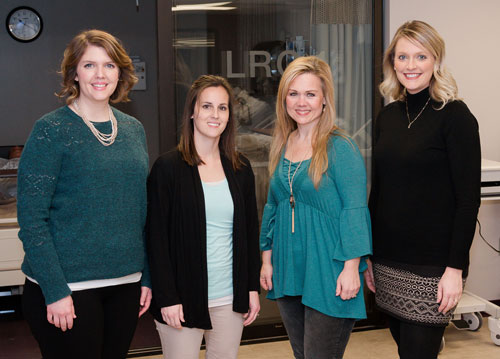 BOLIVAR, Mo. — After a successful site visit from the Missouri State Board of Nursing on Tuesday, Jan. 8, the State Board granted initial approval for Southwest Baptist University to begin a pre-licensure Bachelor of Science in Nursing (BSN) program on the Bolivar campus.
"We are extremely excited about this addition to the Bolivar campus of Southwest Baptist University," SBU President Dr. Eric A. Turner said.
"The nursing program is a very obvious articulation of our mission to equip students to be caring Bearcats — to be the hands and feet of our Lord. I am grateful for the countless hours spent by our faculty, staff and administration to ensure this long-term dream has become reality. This is an important milestone as we endeavor to be the shining example of a Christian university to a hurting world."
The State Board approved an enrollment of 24 students to the Don and Carrie Babb Department of Nursing for the 2019 nursing cohort.
Subsequent cohorts may admit up to 30 students. The first class of 24 students will begin on Jan. 23.
The pre-licensure BSN program has four full-time faculty: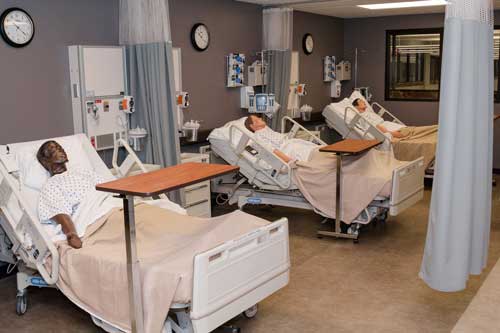 In preparation for the pre-licensure nursing program, a capital fundraising campaign raised more than $1.1 million for renovation of a state-of-the-art simulation lab and learning resource center. The renovated space on the second floor of the Jester Learning and Performance Center also includes classrooms, computer labs and office space for the nursing faculty.
"Our Simulation Center will provide students with real-life experiences in a safe learning environment to prepare them for practice in a complex healthcare environment," said Nancy Delmont, chair of the Don and Carrie Babb Department of Nursing.
Through education in the pre-licensure program, students will earn a bachelor's degree that prepares them for the licensure examination to become a registered nurse. Students will benefit from SBU's Christian, liberal arts curriculum that provides a strong biblical foundation and enhances problem-solving and critical-thinking skills.
SBU has been providing non-residential nursing education on its Springfield campus since 1996. The pre-licensure BSN program on the Bolivar campus provides students with an option for nursing education in a traditional college setting where they can experience residential and campus life.
For more information about the pre-licensure program, contact Nancy Delmont at (417) 328-1553 or ndelmont@SBUniv.edu.
Photo cutlines:
Photo 1: SBU's nursing program on the Bolivar campus is led by four full-time faculty, from left, Blair Stockton, Julie Wilken, Nancy Delmont and Heather Daulton.
Photo 2: A brand-new, state-of-the-art simulation lab equipped with the latest technology is ready for the first class of 24 nursing students to begin classes on Jan. 23.
*Published: 1-10-19