BOLIVAR, Mo. – Southwest Baptist University student Victoria Black came in fourth at the 33rd Annual Japanese Language Speech Contest, which was held March 23 in Chicago.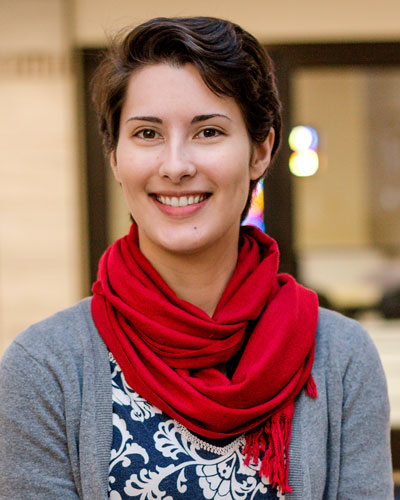 Black, a senior chemistry major from Kansas City, was selected as a finalist for the Midwest region by qualifying through the Foreign Language Institute (FLI) – a Missouri State University-led partnership with SBU, as well as other area colleges and universities. Its purpose is to expand opportunities for students at all of the partner schools and in the broader community to learn languages, particularly those identified as critical or "less commonly taught" languages, according to its website.
Black competed against 13 other college students from the region, performing "Mizu no you ni," or "Like Water."
"The audience was surprisingly participatory, I thought – a lot of nodding and smiling – so I think it was pretty well received," Black said. "The Consul-General Naoki Ito made a point of telling me that it was deep, philosophical, and something he had never heard of before, or even thought about. My teacher (Hiromi Elliston) confirmed that she heard other people saying similar things. It was very flattering, but more importantly it made me glad that people grasped what I was trying to say."
The elementary through junior high school students spoke first, followed by the high schoolers. After a brief break, the college students spoke and the judges left to deliberate.
"I got fourth place in the college student category, which is much better than I thought when I compared my skill level to the other presenters," Black said. "Most of the upper-level finalists had multiple years of formal Japanese teaching and had spent time in Japan, whether in homestays or studies abroad.
"This experience has indeed made me grow as a Japanese student and as a speech giver, and for that I'll always be grateful to Hiromi Elliston (my Japanese teacher) and the Consulate."
*Published: 3-29-19