BOLIVAR, Mo. – Southwest Baptist University student Victoria Black has been selected as a finalist for the Midwest region to compete in the 33rd Annual Japanese Language Speech Contest on Saturday, March 23 in Chicago.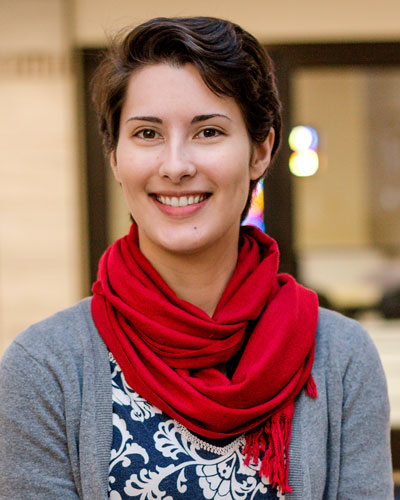 Black, a senior chemistry major from Kansas City, qualified through the Foreign Language Institute (FLI), which is a Missouri State University-led partnership with SBU, as well as other area colleges and universities. Its purpose is to expand opportunities for students at all of the partner schools and in the broader community to learn languages, particularly those identified as critical or "less commonly taught" languages, according to its website.
Black has studied languages since the time she could read, and has since fallen in love with the Japanese language.
"About three years ago, I found Japanese and it fascinated me more than any other language I had studied," Black said. "To me, it sounded the most beautiful, so I've not stopped studying since I started and I've not studied anything else."
Encouraged by her instructor, Black entered and passed the audition, and is the first FLI student to advance to the contest in Chicago, which is sponsored by the Consulate-General of Japan in Chicago, the Japanese Chamber of Commerce and Industry of Chicago, the Japan America Society of Chicago and the Osaka Committee of Chicago Sister Cities International. Its purpose is to promote the study of the Japanese language in the Midwest and to deepen the mutual understanding and friendship between Japan and the United States, the Consulate-General's website states.
"It's not so much a presentation, where there is sort of thinking on your feet," Black said of the contest. "It's almost like a performance.
"I'll be explaining why I started studying Japanese; why I think it fascinated me so much. To my ears, it kind of sounds like water, and I think that's one of the reasons I like it so much. (The performance) flows into a comparison of the culture to water; the adaptivity of the culture is much like water."
Black said she is both nervous and honored to have been selected for this contest.
"It's a great honor," Black said. "It's something I would never have expected to be doing, even a few months ago. It's a huge opportunity, and it is so completely out of character. Writing has always been one of my stronger skills, but I'd never tried writing anything in Japanese.
"One of my roommates said, 'No matter what happens, this will be a huge growth period for you because you're doing something so entirely out of your comfort zone.'"
To honor Black, the FLI is sponsoring her for a one-night's hotel stay, as well as a day's worth of meals.
*Published: 3-18-19