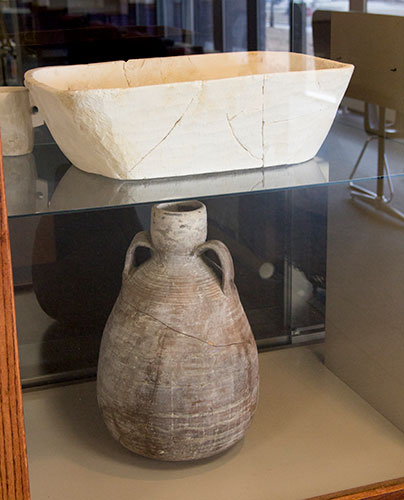 BOLIVAR, Mo. – Southwest Baptist University will be hosting the biblical archaeology exhibit "Khirbet el-Maqatir – A Journey through Biblical History" beginning Saturday, Feb. 24.
The exhibit will be on display through Dec. 8 in the Joyce Sells Heritage Center of the Jester Learning and Performance Center on the Bolivar campus and feature about 80 artifacts from ancient Israel, Mesopotamia, Egypt and Syria.
"This exhibit has significantly impacted the faith and understanding of the biblical world over the past four years, and I expect it to be a huge inspiration to the people of Missouri as well," said Dr. Scott Stripling, who serves as provost at The Bible Seminary in Katy, Texas, and as the director of excavations for the Associates for Biblical Research at Khirbet el-Maqatir and Shiloh, Israel. He also will be featured in a symposium. "Visitors can expect to experience an illumination of the biblical text that will positively affect how they read the Bible and see the world around them."
Artifacts that will be on display include pottery vessels, amphora, scarabs, seal impressions, oil lamps, slingstones and city gate door sockets, representing several biblical periods from the time of Abraham to Joshua's conquest.
Visitors will have the opportunity to view artifacts from 2000 B.C. to the time of Jesus and the Roman era.
"Hosting this exhibit is a great opportunity for SBU," said Dr. Bing Bayer, professor of Old Testament and Hebrew. "Part of our mission statement is that we are an academic institution and one with a commitment to Christ. Displaying artifacts from ancient Israel shows our students, as well as southwest Missouri, that SBU is concerned about educating people concerning the history and culture of biblical times.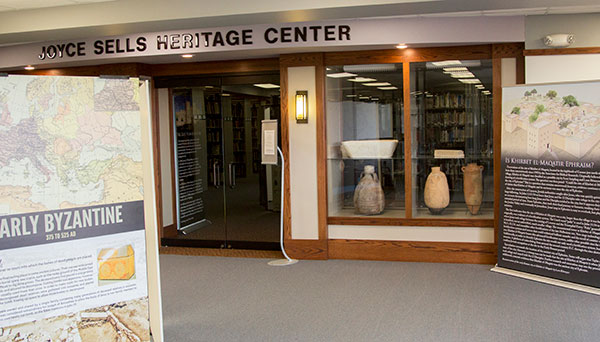 "The students in my Spring 2018 course, The Bible and Archaeology, will greatly benefit from this exhibit as they can see first-hand real, historical objects discovered in Israel."
The Associates for Biblical Research sponsored the Khirbet el-Maqatir excavation, under the auspices of the Civil Administration of Judea and Samaria. Located nine miles north of Jerusalem, the site can likely be identified with Ai of Joshua 7-8 and Ephraim of John 11:54. A significant number of artifacts come from this excavation.
ABR conducted 14 seasons of excavation since 1995, under the direction of Stripling and Dr. Bryant Wood. SBU trustee Durwin Kicker '85 worked on the Khirbet el-Maqatir excavation and now serves on the staff of ABR's new excavation at Shiloh, under the direction of Stripling.
Exhibit hours: The exhibit will be open February 24-December 8, 2018 on Mondays-Saturdays from 9 a.m. to 5 p.m. The exhibit will be closed on holidays and on March 17, March 24, and March 30.
For more information about the exhibit, contact Bayer at (417) 328-1765 or bbayer@SBUniv.edu.
*Published: 1-29-18