BOLIVAR, Mo. – Southwest Baptist University's Chance Bedell and Slate Rehm were two of 80 college students nominated to represent their schools during the 32nd annual Missouri Governor's Student Leadership Forum on Faith and Values on Jan 9-11, 2019.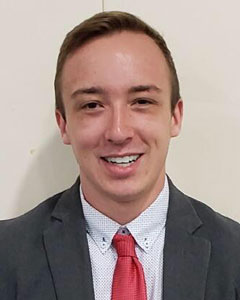 Created by former Missouri Gov. and 79th U.S. Attorney General John Ashcroft, the three-day Leadership Forum on Faith and Values encouraged these students by challenging their decision-making, values and belief systems using the platform of servant leadership. The forum also addressed character development in these men and women.
"The Governor's Student Leadership Forum was, honestly, a life-changing experience for me," said Bedell, a sophomore interdisciplinary studies major from Odessa. "Thanks to SBU, I had the opportunity to join college-aged leaders from universities across the state in order to learn about our state government on a deeper level and be challenged as a leader.
"Throughout the forum, our worldviews were challenged and new lifelong friendships were forged. As we examined the life of Jesus and his leadership, we were consistently reminded that we are the future leaders of our state and nation and that we should strive to lead as He led. I left the forum as a better leader and am highly optimistic about the future of our world."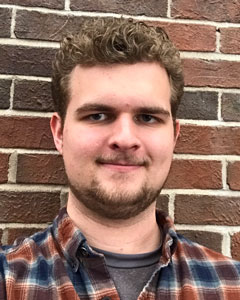 Student leaders studied the principles of reconciling relationships, standing for truth and loving their neighbor as themselves. In a world where self-interest is the guiding current, the Missouri Governor's Student Leadership Forum offered a worldview that is others-centered, embracing altruism rather than egotism.
"The Governor's Forum was an excellent experience that allowed me to hear from our politicians directly," said Rehm, a freshman cybersecurity major from Bolivar. "The experience will influence me for many years."
During the forum, Bedell and Rehm attended the Governor's Prayer Breakfast with featured speaker St. Louis Sheriff Vernon Betts, attended the 2019 Legislative Inaugural Ball and heard from speakers, including Gov. Michael Parson and Lt. Gov. Mike Kehoe. Other speakers included former ABC News journalist Gregory Lemos from Atlanta, Ga.; Jefferson City business owner Taisir Yanis; Michael Lanahan of the Missouri Department of Economic Development; Linda Slattery of the National Student Leadership Forum in Washington, D.C.; Missouri State Reps. Kevin Windham and Dave Griffith; and Missouri State Sen. Brian Williams.
Top photo: Chance Bedell; Bottom photo: Slate Rehm
*Published: 2-20-19