BOLIVAR, Mo. – Southwest Baptist University's Dr. Dana Steward, assistant provost for general education and transition, recently presented at the Every Student Counts Conference, which was held at Arkansas Tech University in Russellville, Ark.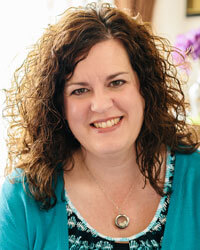 The conference focused on the topical themes of student persistence and retention, along with first-generation student excellence.
Steward's session, titled "Factors Promoting Persistence for Academically At-Risk College Students," was a review of her dissertation research.
The session provided an understanding of the factors that promoted and the factors that impeded persistence to the fourth year for students who entered college as academically at-risk at a small, faith-based, Midwestern university. Steward briefly reviewed prominent retention research, then shared the factors influencing student persistence. The session concluded with a discussion of the ways that institutions may be able to foster increased persistence for this group of students.
"I was honored to share my research at the Every Student Counts Conference," Steward said. "The conference provided the opportunity to learn about strategies that promote student success, which is an important value in higher education.
"The research I presented was intended to provide attendees the chance to focus on the experiences of students who entered college as academically at-risk, yet persisted to the fourth year. Understanding the experiences of that student subpopulation allows an institution to enhance the factors that help those students succeed and reduce the barriers to their success."
*Published: 5-20-19