BOLIVAR, Mo. – The SBU Community Concert Series opens its second season with a concert presented by Susan Ruggiero-Mezzadri at 7:30 p.m., Thursday, Oct. 17 in Meyer Recital Hall on the Bolivar campus of Southwest Baptist University.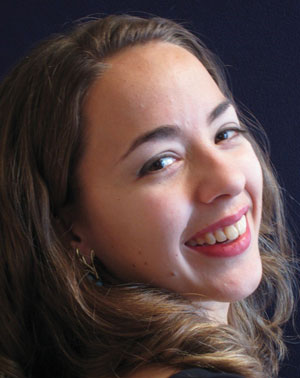 Ruggiero-Mezzadri, a soprano, will be performing works by Purcell, Rossini, Schubert, Bellini, Puccini, Villa-Lobos, Osvaldo, Ovalle and Gordon. She will be assisted by Dr. Robert Carney on piano and Crystal Grosvenor on clarinet.
Ruggiero-Mezzadri is an active performer and educator based in Hattiesburg, Miss. She has performed as a principal artist with New Orleans Opera, Natchez Festival Opera, Shreveport Opera, Mississippi Opera, Kentucky Opera and Opéra Louisiane. Ruggiero-Mezzadri is the recipient of several prestigious awards including: Shreveport Opera's Singer of the Year Competition, Mozart Award in the National Orpheus Competition and district winner in the Metropolitan Opera National Council Auditions. With Accento Trio, she has performed at Scuola Musicale di Milano and San Tommaso del Palazzo Boncompagni-Roccasecca in Italy, The Natchez Music Festival, Festival South and many other venues throughout the United States. As a concert artist, Ruggiero-Mezzadri has soloed with the Festival Orchestra at Música nas Montanhas in Poços de Caldas, Brazil, the Universidade Federal do Paraná and Escola de Música et Belas-Artes do Paraná.

Ruggiero-Mezzadri is an assistant professor of music at William Carey University and serves on faculty at Blue Lake Fine Arts Camp in Michigan. She holds a Doctorate of Musical Arts from Louisiana State University and a double Master of Music in Voice and Flute Performance from the University of Michigan. Ruggiero-Mezzadri enjoys yoga, cooking and spending time with her husband and their children Giuseppe and Gabriella.

The public is invited to attend this free recital and is encouraged to attend a reception in the Meyer Recital Hall lobby after the performance, as well as support SBU Music students through donations for music scholarships.

Other artists scheduled to appear as part of the SBU Community Concert Series include: Joshua Pifer, Thomas Stein and Jonathan Sokasits. The William and Kathy Brown Guest Artist Series will present Dr. Joyce McCall in February 2020.

For more information about the concert series, contact Dr. Robert Carney, associate professor of music at SBU, at (417) 328-1644 or rcarney@SBUniv.edu.
---
PHOTO CREDIT: Charles Ruggiero
*Published: 10-9-19