BOLIVAR, Mo. – Southwest Baptist University's Department of Education recently hosted its first SBU Literature Bowl for fourth- through sixth-grade readers in the Goodson Student Union and Gott Education Building on the Bolivar campus.
Schools and/or districts which participated in the inaugural event included: Bolivar Area Homeschool, Bolivar Intermediate School, Dallas County R-I, Polk County Christian School, Marion C. Early R-V, Weaubleau R-III and Wheatland R-II.
Bolivar Area Homeschool finished first with 90 points, followed by Polk County Christian School in second place with 75 points, and Bolivar Intermediate School, third, with 57 points.
Once hosted by a local reading association, SBU's Department of Education decided to keep the event going after the association disbanded.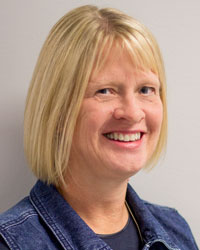 "This was one event that I wanted to see continue, since I felt it truly encouraged students to love reading," said Dr. Colleen Shuler, instructor of education at SBU. "When I approached my colleagues, they willingly jumped on board with full support."
In preparation for the event, each team/student read 10 selected books: "Little Town on the Prairie" by Laura Ingalls Wilder; "Jason's Gold" by Will Hobbs; "My Friend the Enemy" by J.B. Cheaney; "Frindle" by Andrew Clements; "How to Eat Fried Worms" by Thomas Rockwell; "Ella Enchanted" by Gail Carson Levine; "Story Thieves" by James Riley; "The War with Grandpa" by Robert Kimmel Smith; "Masterminds" by Gordon Korman; and "The Borrowers" by Mary Norton.
Each team consisted of a maximum of 12 students per team, or a minimum of four. Only six students could participate at a time per round, with no more than three sixth-graders per team, per round.
Teams participated in four rounds of competition with one bye round. During each round, six members of each team answered individual toss-up questions, plus group bonus questions. Each round, which lasted 20 minutes or until all 20 toss-up questions had been asked, included questions from each of the 10 books. During the bye round, all participants were given the opportunity to choose a free book (donated by the education department), suggest books for next year's competition, and received a light snack.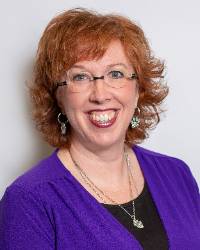 SBU's Dr. Julie Bryant (professor), Dr. Jennifer Fox (assistant professor), Dr. Tamara Samek (assistant professor) and Shuler, who prepared and organized the event, were assisted by several education students and Joy Brown, secretary of the department. They plan to host the event again in 2020 with 10 new books.
"We hope that next year we will have even more local schools participating," Bryant said. "It was truly an incredible day, and you don't have to take our word for it. One student, not even on a winning team, was overheard proclaiming, 'This was the best day ever.'"
For more information about SBU's Department of Education or the SBU Literature Bowl, call (417) 328-1717.
*Published: 5-6-19