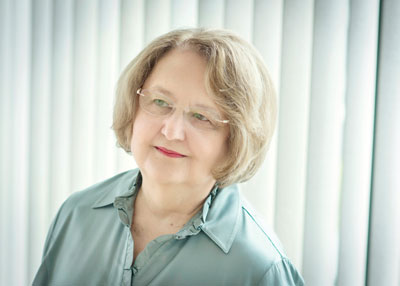 BOLIVAR, Mo. — The Barnett-Padgett Literary Artist Series of Southwest Baptist University will be presenting award-winning poet Dr. Jill Pelaez Baumgaertner in a reading of her works at 6 p.m., Thursday, Sept. 12, in Meyer Recital Hall on the Bolivar campus.
After earning her Ph.D. from Emory University, Dr. Pelaez Baumgaertner taught at Valparaiso University and Wheaton College, where she also served as Dean of Humanities and Theological Studies from 2001-2017. She is the author of "What Cannot Be Fixed" (2014) and "Finding Cuba" (2001), a collection of poems that explores her Cuban ancestry, as well as three poetry chapbooks: "Leaving Eden" (1995), "Namings" (1999), and "My Father's Bones" (2006). She also has written a textbook/anthology, "Poetry" (1990) and "Flannery O'Connor: A Proper Scaring" (1998).
In the past several years, she has worked with composer Carl Schalk on several libretti for choral music. Pelaez Baumgaertner was a Fulbright fellow to Spain and was nominated for a Pushcart Prize. She also is the winner of the White Eagle Coffee Store Press' poetry chapbook contest, the Goodman Award, an Illinois Arts Council Award, the Illinois Prize of the Rock River Poetry Contest, and the CCL Midwest Poetry Contest. She currently serves as poetry editor of "The Christian Century" and is past president of the Conference on Christianity and Literature.
The reading, which is free and open to the public, will be followed by a book signing.
For more information about the reading, contact Dr. Holly Hill-Stanford at (417) 328-1682 or hhill@SBUniv.edu.
*Published: 9-3-19