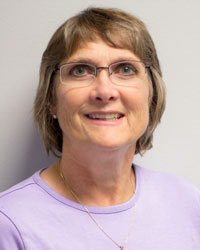 Sharla Bailey, assistant professor of accounting at Southwest Baptist University, will be installed as the Lenore Miller Accounting Chair during SBU's academic chair installation ceremony at 3:30 p.m. Wednesday, Nov. 6 in Rohrs Auditorium on the Bolivar campus.
The Lenore Miller Accounting Chair was made possible by Dr. Barbara Clemmons, her husband Dr. Charlie Clemmons and the Lenore Miller estate. Miller's daughter Dr. Barbara Clemmons wanted to honor her mother and her lifelong support and service to her husband, Herbert, and the accounting profession.
Lenore's desire was for students to be trained in accounting at an institution or university where Christian values are taught.
"Southwest Baptist University's accounting program has such a rich history and our accounting graduates are some of the most 'sought-after' in the region," said Dr. Brad Johnson, vice president for university relations at SBU. "The Lenore Miller Accounting Chair adds additional prestige and strength to an exceptional program and we are thankful to Drs. Barbara and Charlie Clemmons for their vision and generosity to make this endowed chair a reality.
"This new endowed chair is a fitting tribute to Barbara's mother, Lenore Miller, who was a pioneer in the development and facilitation of post-secondary accounting education programs across the nation."
A reception will follow the installation ceremony.
*Published: 10-31-19