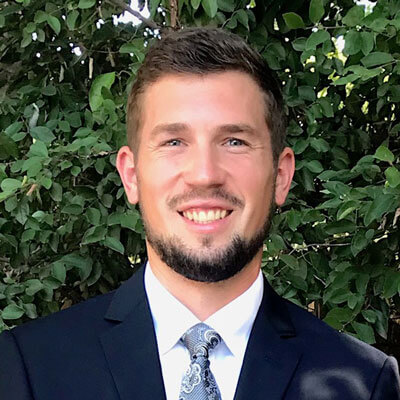 Landon Young '14
Baseball
B.A. Biblical Studies
During his four-year playing career, Landon Young '14 was an integral part in helping turn around the Southwest Baptist University baseball program.
The Bearcats finished 7-40 during Young's freshman season, and went on to win 21 and 20 games his sophomore and junior years, respectively.
In Young's senior season, the Bearcats went 29-24, as he left as SBU's all-time single-season hits leader. Young ranks in the top 10 in 10 SBU career categories; is in the top five in six SBU single-season categories; is a two-time All-Mid-America Intercollegiate Athletics Association (MIAA) honoree and the MIAA's single-game doubles record-holder.
Young, SBU's 2014 Rex Brown Award winner (the highest honor an SBU student-athlete can receive) and the baseball program's first Academic All-American (2014), recalls the team's journey.
"I remember my teammates, the goofy moments, the early morning workouts and the late-night workouts, the memorable wins, the time spent off the field together, and the satisfaction of accomplishing great goals as a team," said Young, who was inducted into the SBU Athletics Hall of Fame on Jan. 11. "I will never forget the journey of growth I experienced personally, and also the journey of growth our team took in the four years I was a part of the program."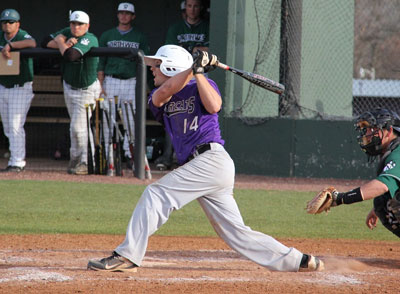 Young earned his bachelor of arts degree in Biblical studies and currently works as an assistant director for the Ozarks Baptist Student Union at College of the Ozarks in Point Lookout, Mo., in addition to working for Fritz's Adventure in Branson.
"The academics at SBU gave me a fantastic introduction to theological issues and a solid foundation for studying and interpreting the word of God," Young said. "I am so thankful for this foundation as I am able to minister to other students by teaching them the principles and knowledge with which I have been entrusted."
Young, who was part of the Gordon & Judy Dutile Honors program, Fellowship of Christian Athletes and other campus organizations and activities, says it is important for student-athletes to understand the concept of investing time over spending it.
"There are countless ways to waste the precious gift of your time in college," Young said. "Time goes quickly as a student-athlete, so invest your time into things that will last. Branch out and experience the richness that diversity brings to our lives and see what those different from you can add to your life and vice versa. Prioritize your learning, for learning is a never-ending journey. Your academics in college will provide a solid foundation, not only for your vocation post-college, but also in everyday life as a knowledgeable citizen who can make informed decisions.
"Prioritize God. We are beings created to worship and be in close relationship with our Creator. Discipline yourself for the purpose of godliness as you would discipline yourself to be excellent in your sport.
"Finally, prioritize your sport. Be as excellent as you can be in the time that you are given for your sport. Be thankful for the opportunity to play the sport you love, be a faithful and supportive teammate in all circumstances, and enjoy the ride, because it is something to savor while it lasts."
*Published: 12-17-19