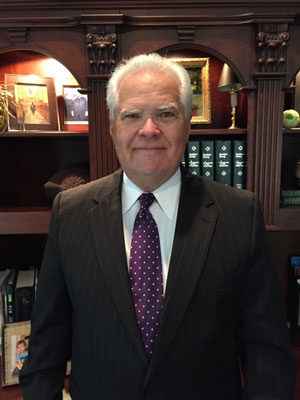 Mark Rains '70
Tennis
B.A. Chemistry and Mathematics


As a tennis player at Southwest Baptist College, Mark Rains '70 was key to leading the Bearcats to a great deal of success, especially his last two seasons.
Rains guided the Bearcats to the 1969 NAIA District 16 Championship and a No. 32 national ranking that season, which led to greater things in 1970.
That season, Rains again led SWBC to the NAIA District 16 Championship and a No. 23 national ranking, while also earning All-NAIA District 16 Team honors.
And, for all of his success as a student-athlete, Rains has been inducted into the SBU Athletics Hall of Fame.
Rains recalled the Bearcats' national tournament appearances.
"At the NAIA national tournament my junior year, I lost in the first round to a player who hit the ball harder than anyone I had ever played any time in my life," Rains said. "My senior year, I actually won the first-round match and made it to the round of 64 and promptly lost to the eventual third-place winner. He let me win a game or two in the second set."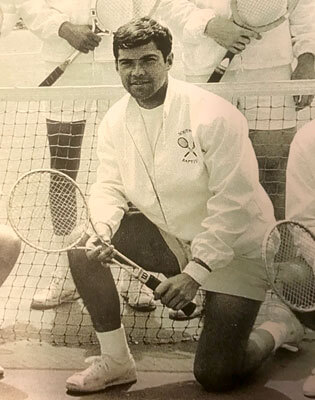 A key component to Rains' success as a student-athlete was Dr. John Bryant, the Bearcats' head tennis coach from 1966-2017. Dr. Bryant also was one of Rains' mathematics professors.
"There is no way to describe the influence John and Judy Bryant (and their daughter, Jana) had on my life," Rains said. "They were my teachers, mentors, coaches, cheerleaders, personal advisors, dating coaches, sometimes my cooks, seamstress, auto mechanic, laundromat, ironing board, mother and father."
Rains, who earned bachelor of arts degrees in chemistry and mathematics, retired two years ago after 42 years of practicing law. Even though his career path changed during school and after, Rains said that the math skills learned at SWBC helped him as an attorney.
"I changed my major several times so I could continue to play on the tennis team rather than transferring to another school to get a pharmacy degree," said Rains, who also has served as a member of the SBU Board of Trustees for almost 30 years. "My chemistry classes were small, since I was in the first class to graduate with a major in chemistry. Dr. Bill Little and Dr. John Barger were very patient. My math mentor was also my tennis coach. He wanted me to succeed so I could stay around. He made sure my math skills were above average.
"I used my math and chemistry skills for critical thinking and problem-solving daily in the law practice – calculating the present value of retirement plans, calculating the value of a stream of maintenance payments, etc."
While a student at SWBC, Rains also participated in other campus clubs and organizations, including Fellowship of Christian Athletes, basketball and the Symphonic Wind Ensemble, making connections that have lasted a lifetime.
"My continued involvement in the Symphonic Wind Ensemble allowed me to make eternal friendships and prepared me for a spot in the 42nd Army Band for six years, as well as a lifetime of playing in our church orchestra," Rains said.
"I walked on as a basketball player my freshman year and got tired of being someone to practice against, so I joined the Symphonic Wind Ensemble playing French horn. Traveling for concerts and tours was a great experience. Two of my best friends for life were trumpet players years ago, and two of us still play in our church orchestra."
Rains also received some sound advice from his father as he prepared for college, which he says still applies to the student-athletes of today.
"My dad gave me some great advice: 'You can't let your classes interfere with your college education,'" Rains said. "These four years are the most formative years you will have and playing sports may not be in your future for gainful employment, so get the degree. Nevertheless, the reason I went to SBU was for an education, which I received as a great foundation for the rest of my life."
*Published: 12-10-19