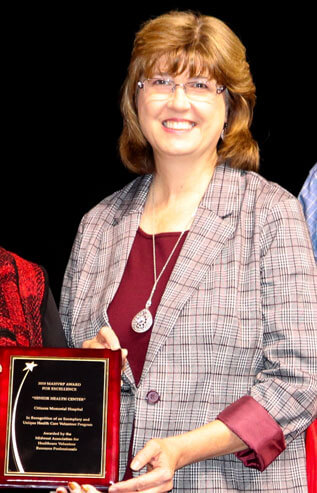 Jody Mayfield-Pool '89
Basketball
B.S. Physical Education with a minor in Biology
Jody Mayfield-Pool put up big numbers during her basketball career at Southwest Baptist University.
Once her playing days were over, Mayfield-Pool ranked second in field goals made, fifth in total points, tied for fifth in scoring average, tied for eighth in field goal percentage and ninth in total rebounds. And, for her efforts she has been inducted into the SBU Athletics Hall of Fame.
Those honors didn't come without some battle scars, Mayfield-Pool remembers.
"Dana Ozbun-Stillwagon and I were the forward/post players," Mayfield-Pool said. "Some of the games got pretty rough, but usually between the two of us we could dominate under the basket. I have a picture of the two of us after a game and both of us had a black eye.
"My freshman year, coach Herb Hamann made me guard a senior post player – Joann Rickman. Joann had been a very dominant player but suffered with knee injuries. This didn't keep her from schooling me on how to play the post position. I was a skinny freshman, and Joann was far more physical. Let's just say, she taught me well and several bumps and bruises and trips to the floor later, I think I became a pretty good college post player, thanks to Joann."
Those early lessons also spurred Mayfield-Pool on to earn multiple Mid-America Intercollegiate Athletics Association (MIAA) Player of the Week awards, as well as an All-MIAA Honorable Mention selection in 1986-87, and multiple All-District 16 (NAIA) honors.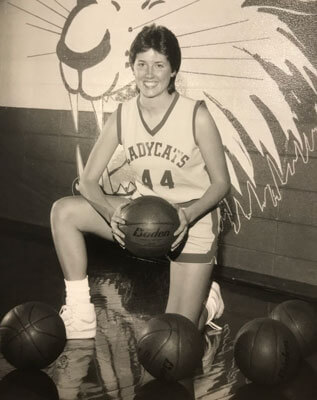 In addition to starring for SBU Women's Basketball, Mayfield-Pool also competed three years for the SBU softball team as a reserve outfielder, which kept her quite busy as a student-athlete.
But, having the support of her coaches, advisors and professors at SBU, Mayfield-Pool was successful on the court and the classroom, earning her bachelor of science degree in physical education, with a minor in biology.
"So many people were helpful to me at SBU; two who come to mind are Dr. Herb Hamann and Dr. Rex Brown," Mayfield-Pool said. "Herb Hamann recruited me and coached me my first two seasons at SBU. Herb had the difficult job of teaching me how to play collegiate basketball. Mostly, I had to learn to play defense and not to dribble the ball, except in extreme emergencies.
"As my advisor, Dr. Brown saw to it that I took all the correct classes, so I could graduate in a timely manner. I felt he was always looking out for me back then and he's still looking out for me today because he's the one who submitted my name for the Hall of Fame. I always appreciated these two men with their easy-going natures and Christian values."
And, that, Mayfield-Pool says is what makes SBU unique.
"The faculty and staff actually have Christian values and beliefs which, in this day and age, make it a very special place," Mayfield-Pool said. "I had some great professors and coaches who made me work and think hard. They challenged us but were always there if we had questions or concerns. I've always felt that my college experiences (academic and athletic) very adequately prepared me for life's challenges and my professors and coaches were a big part of that."
After graduating from SBU, Mayfield-Pool coached seventh-12th-grade girls' basketball for three years, and then took a year off when her first son was born. She then worked for the Polk County and Dallas County health departments as a health educator before helping Citizens Memorial Healthcare start the CMH Senior Health Center, which opened its doors in 2004.
"My degree opened doors in fields I never considered when I was in school," Mayfield-Pool said. "Because of my degree, I've experienced coaching and teaching in the public schools, public health in the community, and now senior fitness in the healthcare industry.
"When I come up against a challenge in my life, I just think of the 6 a.m. basketball practices, or studying for multiple tests on the way home from a game, strength-training in the 100-degree weight room all summer, or walking across campus in 20-degree weather to go to class, and I think – "I've got this!"
*Published: 12-27-19