Campus Community
Southwest Baptist University is known for its unique, tight-knit community environment. Ask current students, alumni, employees what they like best about SBU and chances are good that most will tell you something about the people and the community they have found here.
I love this university. Being surrounded by so many people who have a deep desire to serve Jesus is truly incredible.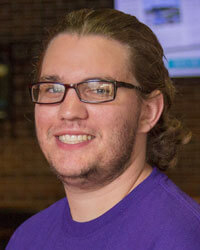 Students form life-long friendships at SBU, often beginning with Welcome Week, our new student orientation event before the start of each semester. Community is developed, relationships are fostered and students are nurtured through Residence Life and the 11 student residence facilities offered.
At SBU, a student isn't just a number or another face in the crowd. New students receive guidance, support and advice from the University Success Center and continue their academic careers with one-on-one, intentional advisement from faculty across our more than 80 areas of study. Class sizes are intentionally small to facilitate personalized instruction and genuine relationships are formed between faculty and students.
SBU students are motivated toward academic excellence, but SBU is also focused on the students' spiritual, emotional and social development. Through the Community Life + Worship program and the Center for Global Connections, students benefit from chapel services, small group Bible studies, mission trips and community service opportunities. Campus life offers an array of social events including intramural sports, clubs and organizations, and other activities which help students connect with each other while building lasting memories and friendships.
With so many factors working together to build a great community atmosphere, it's no wonder so many students across the years have found SBU to become their home away from home.
Come experience the SBU community for yourself – schedule a campus visit today!