ways to be involved
Southwest Baptist University encourages alumni, friends, community members, parents and students to get involved in the University's mission by praying for the University, volunteering and more.
Pray for sbu
One of the greatest ways you can support Southwest Baptist University is through prayer. We believe that prayer is "powerful and effective" (James 5:16) and rely on the prayers of our alumni and friends as they faithfully lift up the needs of our students, faculty, staff and administration.
Pray for our SBU students, that they will rely on God, grow spiritually and make wise decisions while at SBU.
Pray for the leadership of the University: the administration, faculty and staff.
Pray for SBU to continue to be a shining light for Christ in our community and around the world as we pursue our mission of raising students to be servant leaders in a global society.
recommend sbu
SBU's mission is to train students within a Christ-centered, caring and academic community for a life of purpose and a fulfilling career. Whether SBU students go on to be doctors, educators, scientists, physical therapists, attorneys, journalists, missionaries, or musicians, our SBU graduates are prepared for success in their chosen field while learning from a Biblical worldview.
SBU considers it a great privilege to see students join a network of Bearcats who are boldly following Christ as they live out His love in their workplaces, neighborhoods and communities. Prospective SBU students may be individuals in your church youth group, relatives or community members. Please share your SBU experiences with these prospective students and encourage them to consider joining our SBU family.
Tell someone getting ready to go to college to seriously consider SBU - we have something for practically everyone. We have academic rigors for career preparation; we have the extra-curricular opportunities to keep one active and involved on campus; and we have the spiritual emphasis to grow one in their Christian walk of love, compassion, and truth.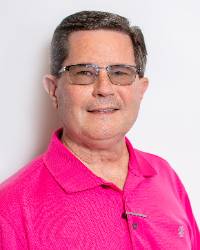 volunteer
You may donate your time and skills to SBU in a variety of ways. Volunteers are needed to help with Homecoming and other alumni events, serve on the Alumni Association board, speak at chapel or serve students and faculty on various advisory boards. If you are interested in any of these opportunities and would like more information, please contact Holly Bridge, director of alumni engagement, at (417) 328-1806 or hbridge@SBUniv.edu.