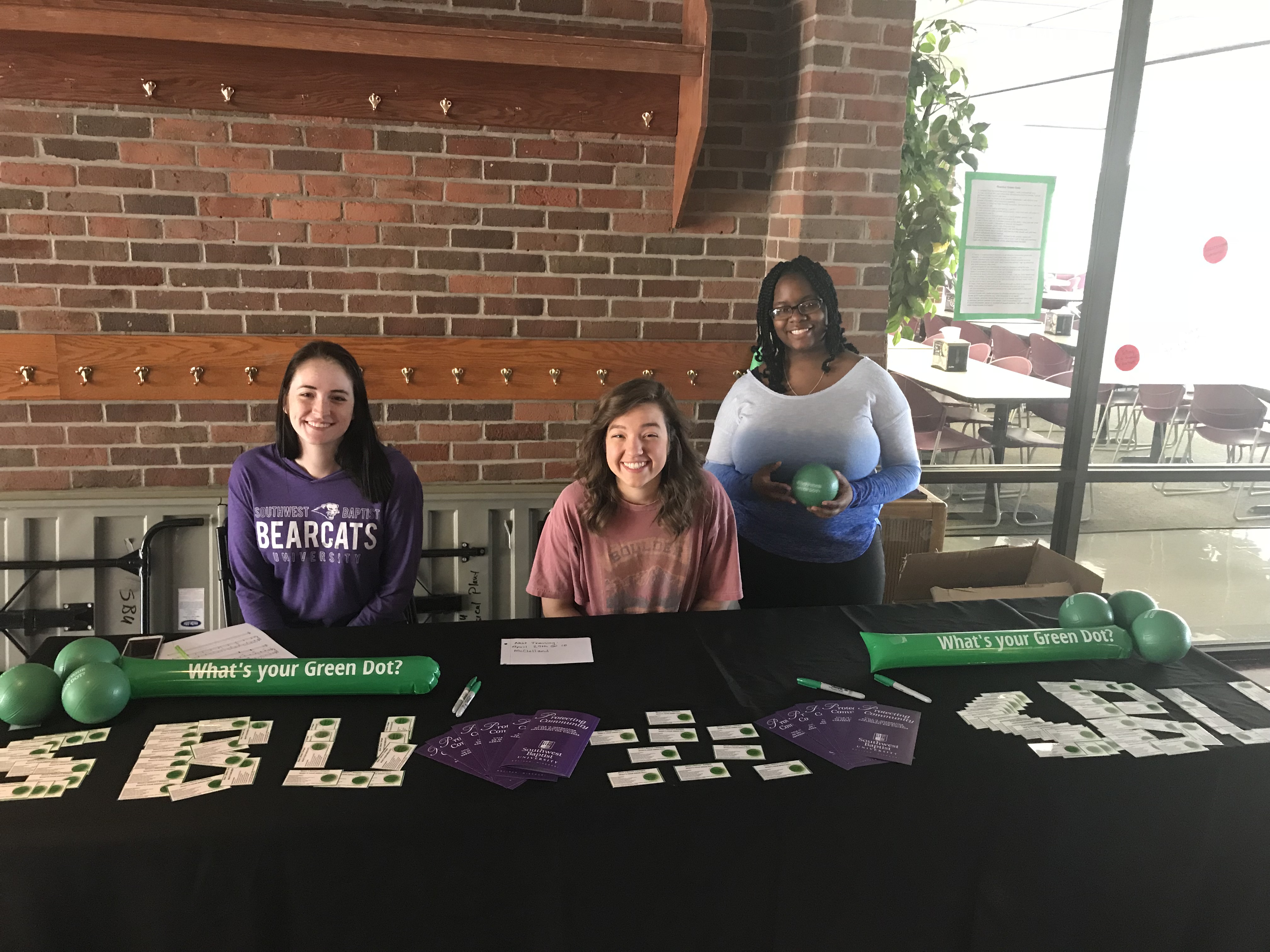 Green Dot is a bystander intervention program that is utilized on many college campuses across the United States, including at SBU.
Its goal is to educate students, faculty and staff to create a culture that is intolerant of dating violence, sexual violence and stalking. This happens by everyone taking individual responsibility and knowing how to intervene using methods that are backed by research.
SBU has three certified Green Dot facilitators who are training students, faculty and staff in the Green Dot strategies.
Debbie Gamble, instructor of sociology and a trained Green Dot facilitator, incorporates the Green Dot message in her class curriculum.
For more information about the Green Dot strategy being used in colleges, visit the Alteristic website.