SBU Student Clubs and organizations
At SBU, your education expands beyond the classroom. Our goal is to provide learning and growth within every aspect of your experience. Weekly campus events provided by University Activities Council, annual tournaments and leagues offered by the Intramural Sports programs, and the numerous clubs and organizations available through Student Association are a few examples of how you can become involved. Explore below to check out what SBU has to offer!
SBU provides a great environment that really fosters community. Getting involved on campus has helped me meet new people and pursue my passions.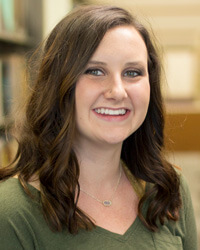 STUDENT LEADERSHIP
Student Association

SBU's Student Association (SA) serves as the bridge from the student body to University administration. SA's mission is to "Inform. Impact. Involve." SA informs students about what is happening and informs administration about students' ideas; positively impacts the SBU experience for both current and future students; and involves students outside of the classroom.

University Activities Council

SBU's University Activities Council (UAC) has four areas of leadership and service: Campus Activities, Major Events, Integration of Faith and Culture, and Publicity. Each of these areas is designed to provide opportunities for involvement while at SBU. Examples of opportunities include activities such as Spy Week and the Bowling Ball, traditions such as Homecoming and Mr. and Miss Southwest, concerts and student discussions about movies or cultural topics.

Welcome Week


SBU's new student orientation event, Welcome Week, is student-led and organized, allowing current SBU students the opportunity to guide and mentor new students through their transition to SBU.
Academic and Professional Organizations
Accounting Club (Delta Epsilon Chi)
Alpha Chi (academic honor society)
Association of Computing Machinery
BACE (Baptist Association of Christian Educators)
Behavioral Sciences Club
Biology Club
Book Club
Delta Mu Delta (business honor society)
Enactus
Financial Management Association (FMA)
Institute of Management Accountants
Lambda Phi Eta
National Alliance on Mental Illness (NAMI)
National Association for Music Education-Collegiate
Phi Alpha (social work honor society)
Phi Beta Lambda (PBL)
Phi Eta Sigma (freshman honor society)
Pre-Health Society
Psi Chi (psychology honor society)
Run 2 Win (peer academic mentoring)
SBU Ambassadors
Sigma Zeta (science and math honor society)
Social Work Club
Student Athlete Advisory Council
Student Criminal Justice Society
Student Missouri State Teachers Association
Symphonic Winds Council
Theta Alpha Kappa (theology honor society)
Spiritual Life and Ministry
Fellowship of Christian Athletes
K-Life
Student-led Ministry Teams
Performance Groups
Music (fifteen various ensemble groups)
Social Awareness
College Democrats
College Republicans
Other Interests
Black Student Union
Esports (club and varsity teams)
Fencing Club
Infuse Radio
International Club
One in Four
Army ROTC