alumni engagement
Welcome home! The Alumni Office seeks to develop and maintain relationships with alumni by coordinating and hosting alumni events to connect alumni to the University.
As a Southwest Baptist University alumnus, you play a vital role in the present and future life of SBU. Your engagement in SBU alumni events can take many forms, from event attendance to volunteer activities, supporting admission efforts to creating internship and job opportunities, interacting on social media to serving on the SBU National Board of Alumni. Developing strong, lifelong relationships with our alumni is essential to the future of the University. Get involved and help shape the next generation of Bearcats!
Alumni should get involved because it is a great way to reconnect to SBU and fellow alumni. No matter how long you have been away, it always feels like home!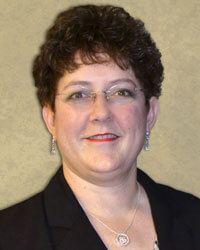 Catch up on Alumni News
Browse through the archives of SBUlife magazine to stay up-to-date on what has been happening at SBU and with other alumni. Make sure to fill out the Keeping in Touch form to give us your updated contact information or share news with the SBU family via SBUlife magazine.
Attend an Alumni Event
Find out if any SBU alumni events are coming up in your area or catch a Bearcats sporting event near you. Make sure to save the date for Homecoming 2018 on Sept. 28-29, 2018!
Get Involved and Give Back
Serve on the SBU Alumni Association board to help further the mission of SBU and promote connections between alumni and students. Get involved by volunteering, praying for SBU and giving to scholarships and projects.
Transcripts and Diplomas
Do you need to request a copy of your official Southwest Baptist University transcripts or need a replacement copy of your SBU diploma? The Office of the Registrar can help!