visit campus
Visiting the Southwest Baptist University campus is the best way to learn about SBU's academic programs, experience the close-knit campus community, and see what a day is like in the life of a Bearcat. During your visit, you will learn more about what SBU has to offer and meet our excellent faculty and staff. Schedule your visit today and find where you belong at SBU.
When I visited SBU, I felt the community and the bond between other students. I saw how easy it is to connect with other people here, which helped me make that final decision to become part of the Bearcat family.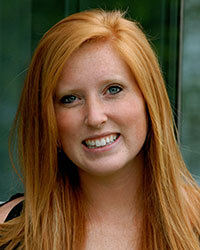 schedule an individual visit
Come visit SBU for a personalized visit of our campus. Your visit will include an admissions presentation, tour of the SBU campus, an individual visit with your admissions counselor and other optional activities (weekdays only).
Individual visits are available Monday through Friday, beginning at 9 a.m. or 1 p.m., and some Saturdays by appointment only.
weekday Visit optional activities
Attend a class
Meet with a faculty member
Meet with a member of the athletics department
saturday visit option
Campus tour
Appointment with admissions counselor
schedule your visit now!
To schedule your individual visit to Southwest Baptist University, please proceed to the registration form. If you are scheduling a visit less than 48 hours before your preferred visit date, please call the visit coordinator at (417) 328-1819 or (800) 526-5859.
sign up for a visit day event
SBU offers several visit day events throughout the year, providing many opportunities to explore the SBU campus and what SBU can offer you. These events allow you the opportunity to tour campus, interact with faculty and students, meet your admissions counselor and enjoy a meal in the SBU cafeteria. This year's event dates are listed below. Find one that works for your schedule and sign up now!
Travel REimbursement Offer
We want you to come see for yourself how you can find your purpose at SBU. Visiting campus is an essential part of the college search process and we want to help! Sign up above for a visit event or schedule your personal visit, and you could receive financial help with travel expenses.
To qualify for travel reimbursement, you must apply for admission and be accepted to SBU.
If you live within the following distances from SBU, you may be eligible for the travel reimbursement offer:
100-250 miles: up to $50 in travel expenses
251-500 miles: up to $150 in travel expenses
501+ miles: up to $250 in travel expenses
Because they may take advantage of other offers, recruited athletes are not eligible for the travel reimbursement program.